Posted 03-02-2020 at 16:58:07 [URL] [DELETE] [Reply] [Email]
---
Ford wrenches for sale
I am selling part of my collection of Ford wrenches. Prices are as marked plus shipping. Minimum USPS shipping is $7.75 for flat rate padded envelope. A small flat rate box is $8.30. It will hold several wrenches and I will do everything I can to ship as cheaply as possible.
This is a choice out offer, early bird gets first choice. E-mail is open. Date and time of responses will determine choice order. If a wrench you want is sold I will e-mail you back. I will hold any other selection you make until I hear back from you.
In your e-mail to me please include your name and mailing address. This is a cash or USPS money order sale. I do not have Paypal.
Spark plug wrenches: Choice $7 ea. plus shipping
1. Ford script USA M 01A 17017 B
2. Ford script USA 01A 17017 B M 80
3. Ford script USA 01A 17017 B M 78
4. Ford script USA 01A 17017 B M 73
5. Ford script USA 01A 17017 B M 38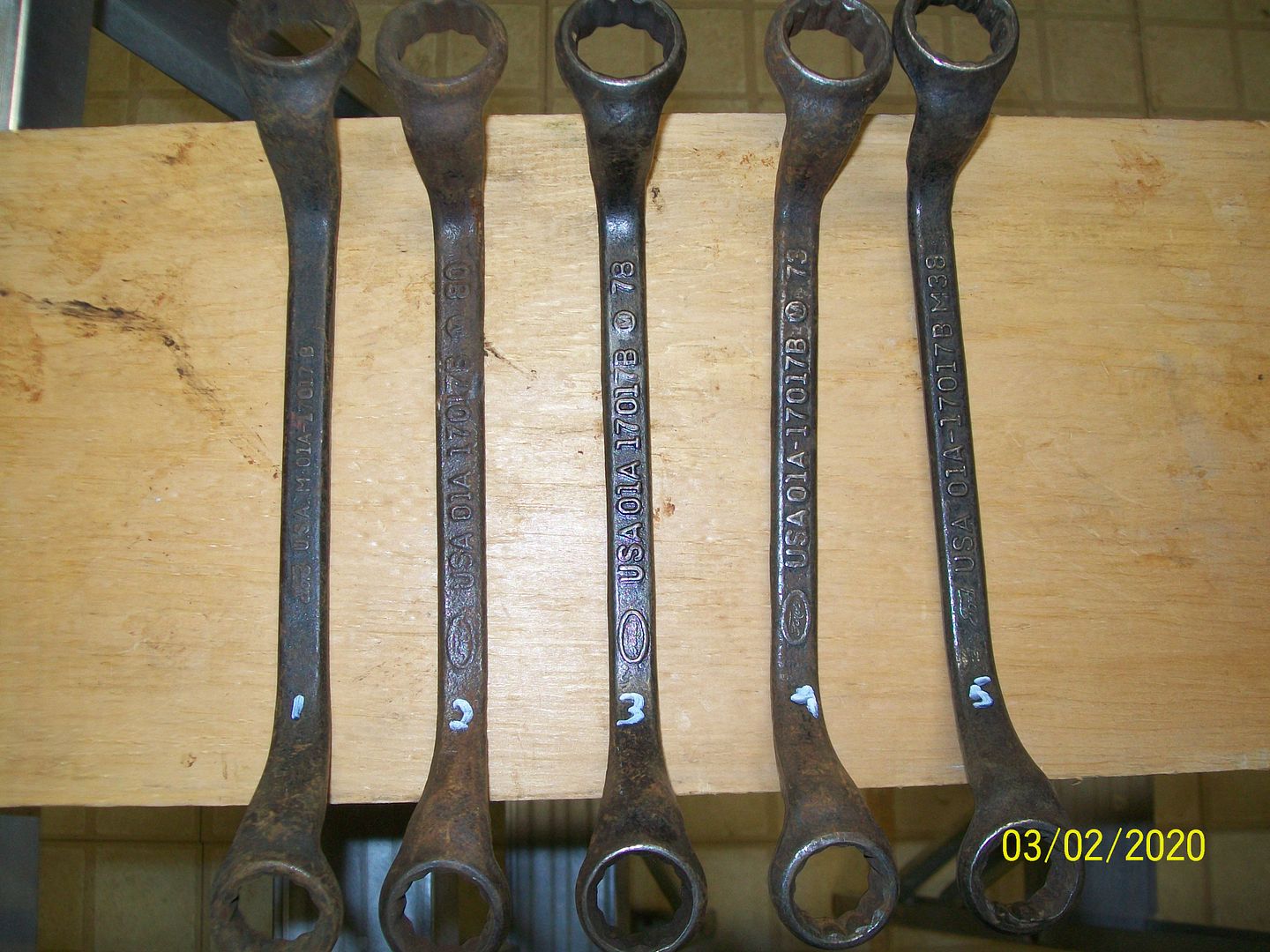 Open end wrenches: Choice $3 ea plus shipping
1. Ford script U.S.A. M (on back)
2. Ford script U.S.A. M (on back)
3. Ford script U.S.A. M (on back)
4. Ford script U.S.A. M (on back)
5. Ford script U.S.A. M (on back)

Open end wrenches: $3 ea plus shipping
1. Ford script U.S.A. M (on back)
2. Ford script U.S.A. M (on back)
3. Ford script U.S.A. M (on back)
4. Ford script U.S.A. M (on back)
5. Ford script U.S .A. M (on back)

Adjustable spanner (monkey wrench) $10 ea plus shipping
1. Ford script U.S.A. M (with one dot underneath)
2. Ford script U.S.A. M (with two dots underneath)