Posted 05-21-2020 at 14:12:01 [URL] [DELETE] [Reply] [Email]
---
Ford/Dearborn Implements & Accessories
Selling several original Ford/Dearborn implements & accessories for early Ford tractors (9N, 8N, NAA, Jubilee, etc.). They are located in Caldwell, Idaho, 83607. Email questions. Thanks for your interest.
- Dearborn Model 19-29 Rear-mounted Loader. $450.00. This loader will only attach to Ford 8N and NAA/Jubilee tractors. The loader is restored. It is hard to find. Tractor shown with loader is not for sale.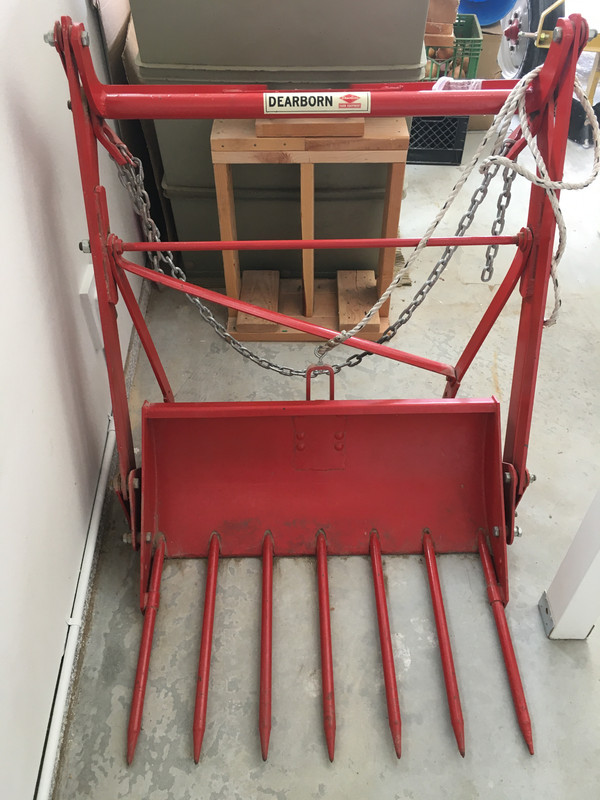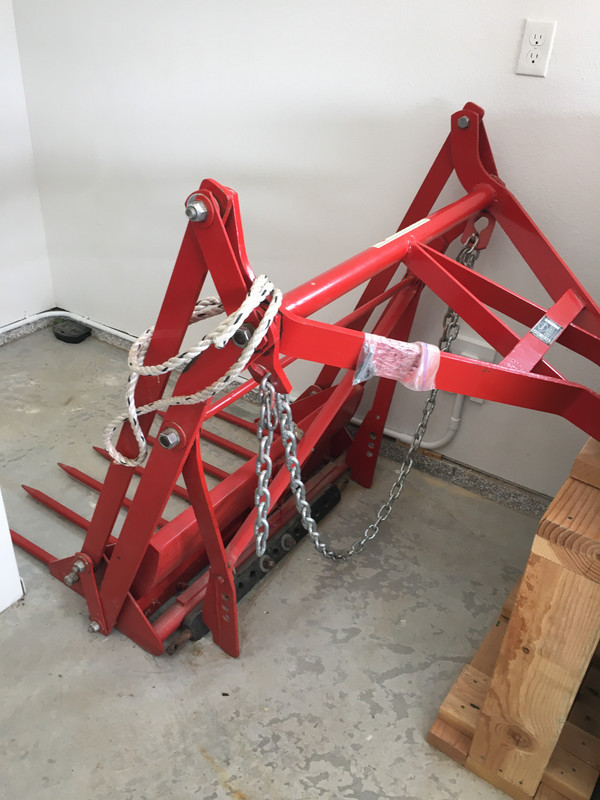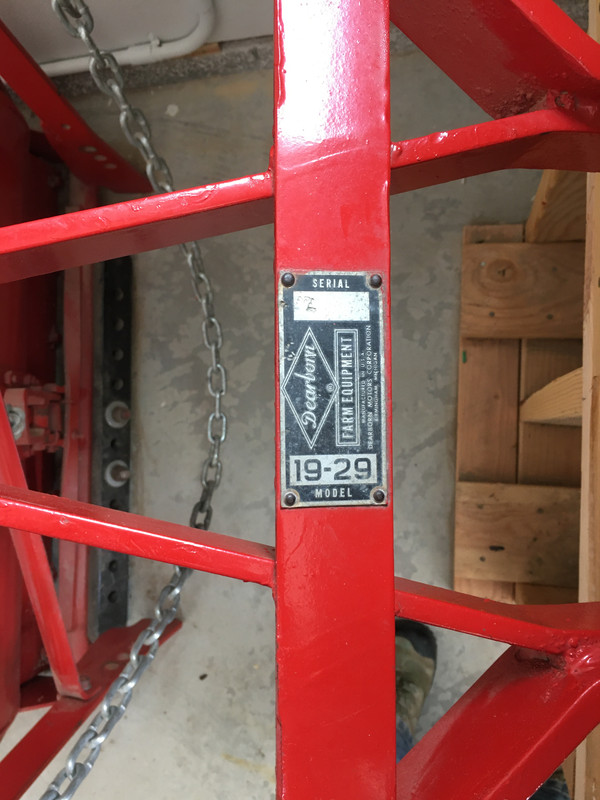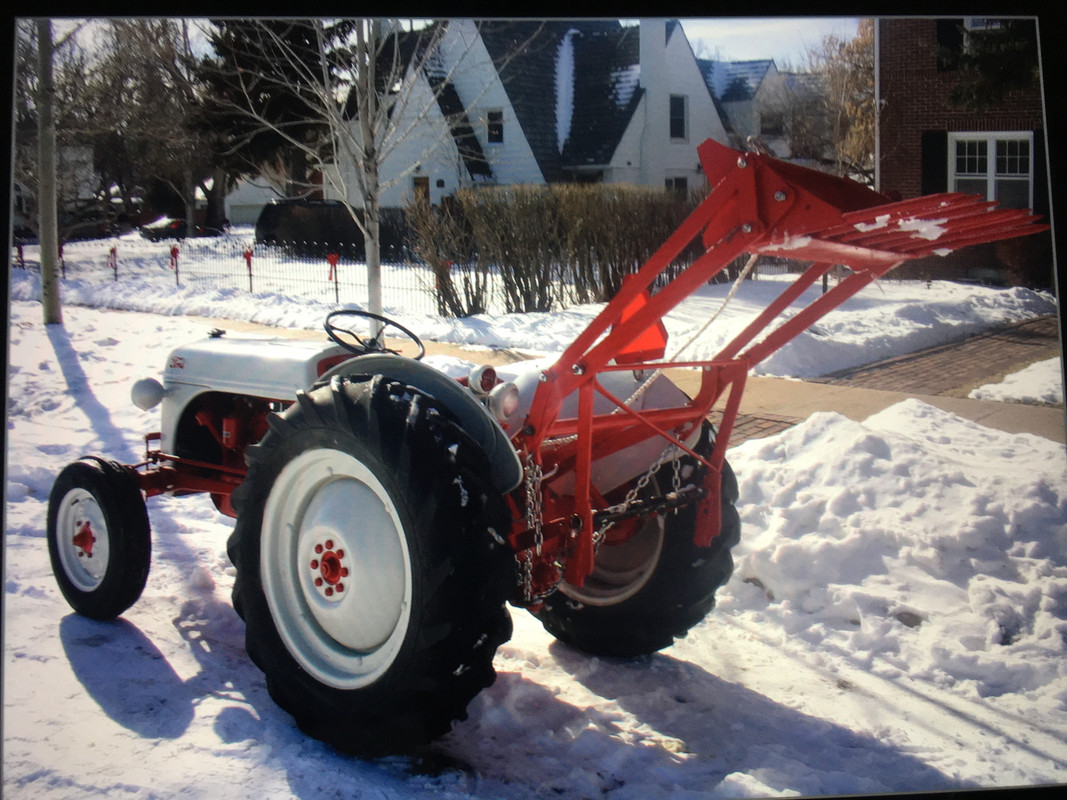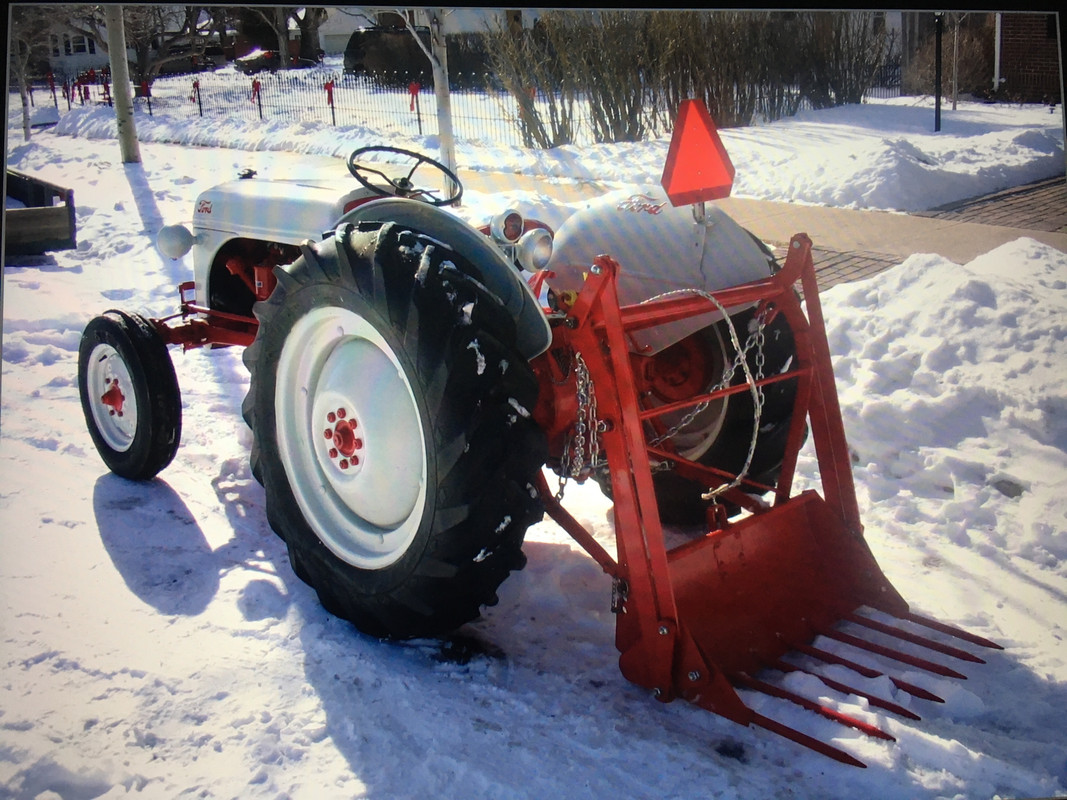 - Dual Rear Wheels. $450.00. Includes dual wheel spacers, special mounting lug bolts (16), and older Goodyear 12.4 x 28 tires (weathered, but serviceable) on original rear rims in perfect condition (no rust) with wheel centers. Dual wheels are uncommon. Tractor shown with dual wheels is not for sale.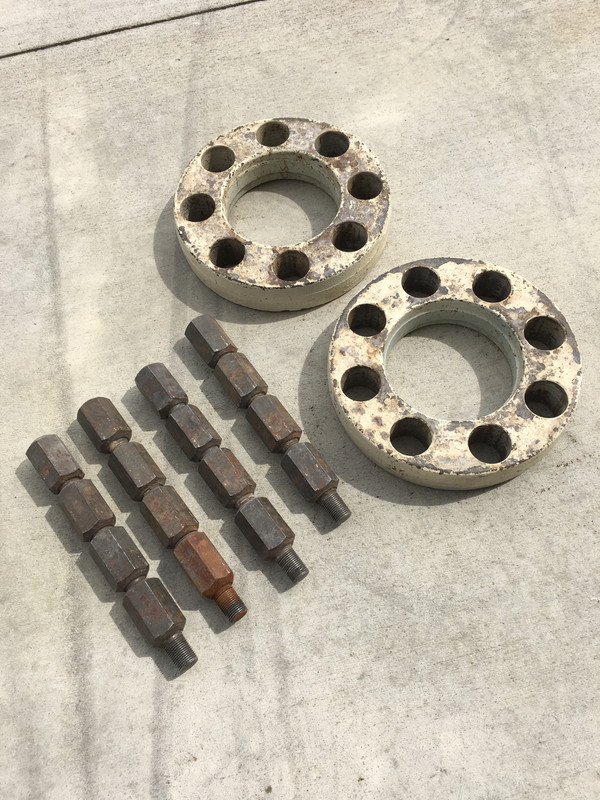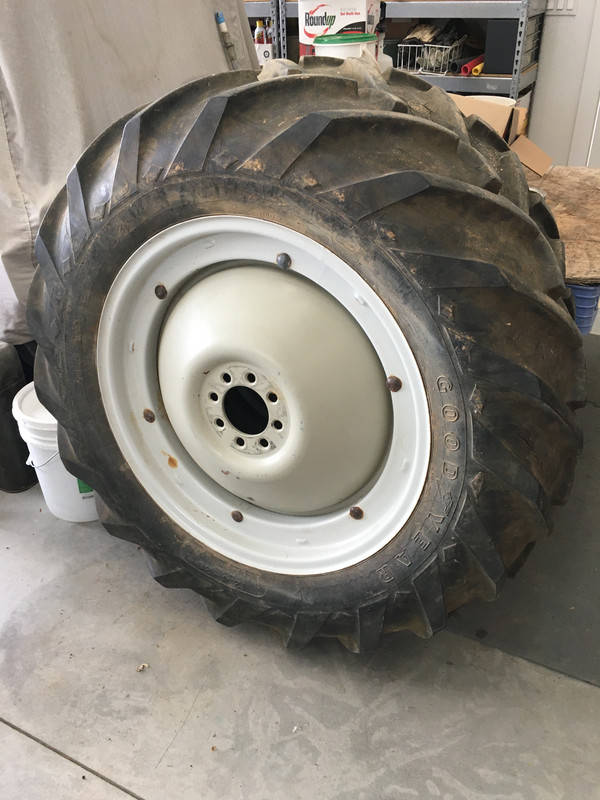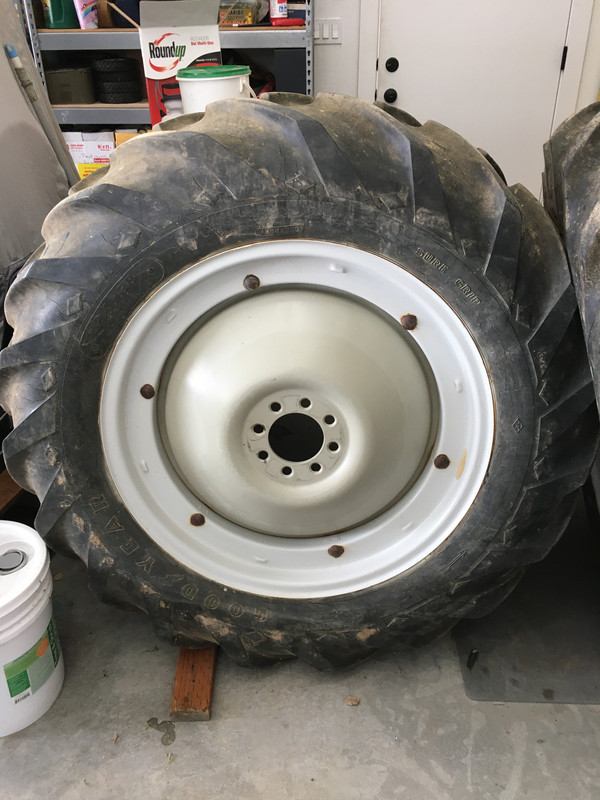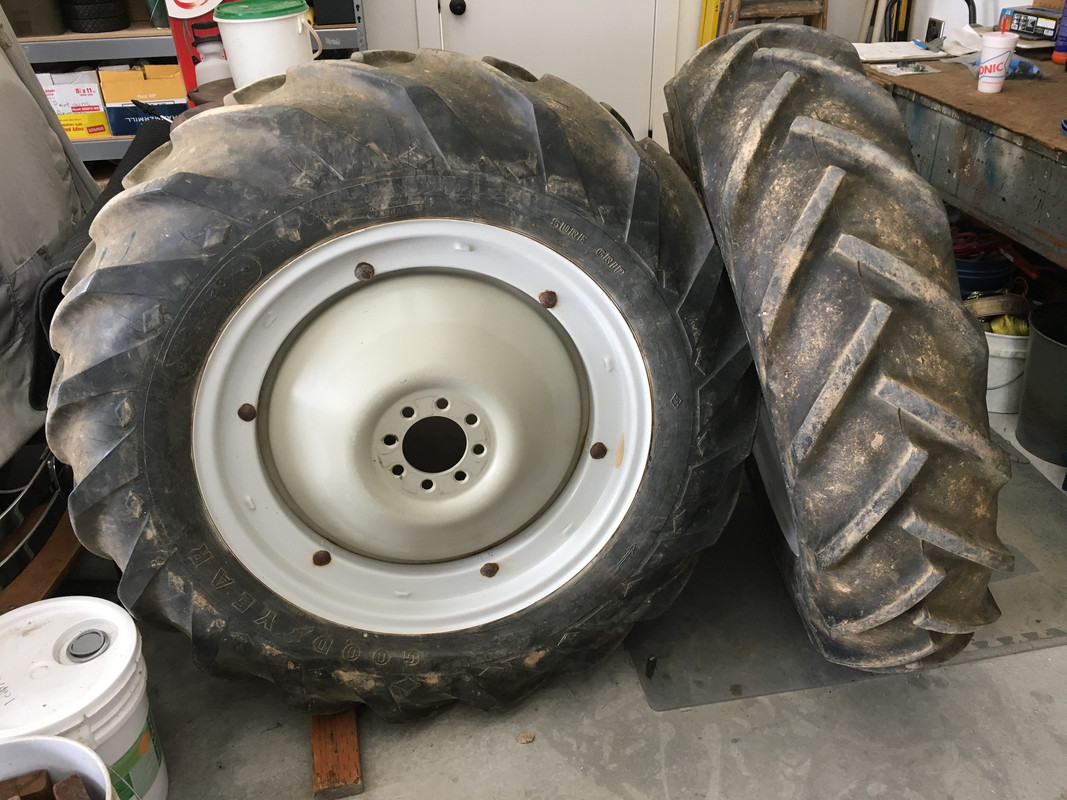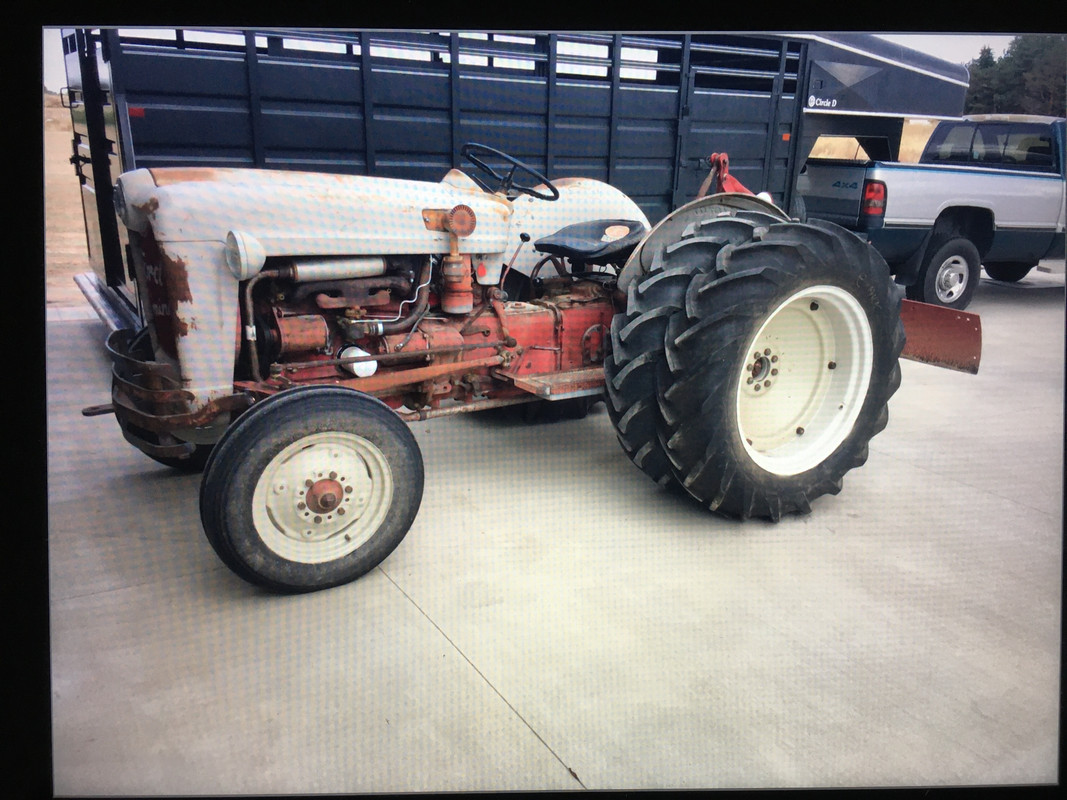 - Front wheel weights. Four segments, each weighs about 45 lbs. They mount two per side inside front rim. Fit any Ford tractor with appropriate rims. See photo for rim style. $200.00. These are difficult to find.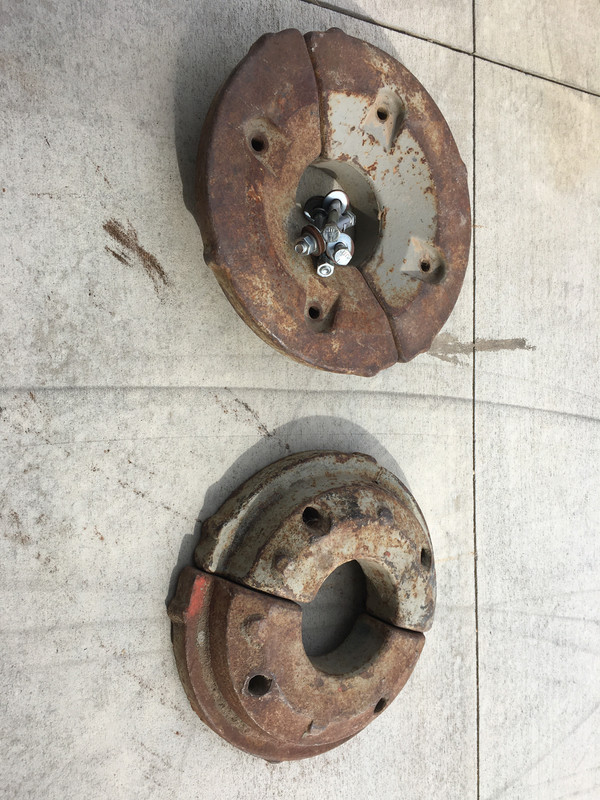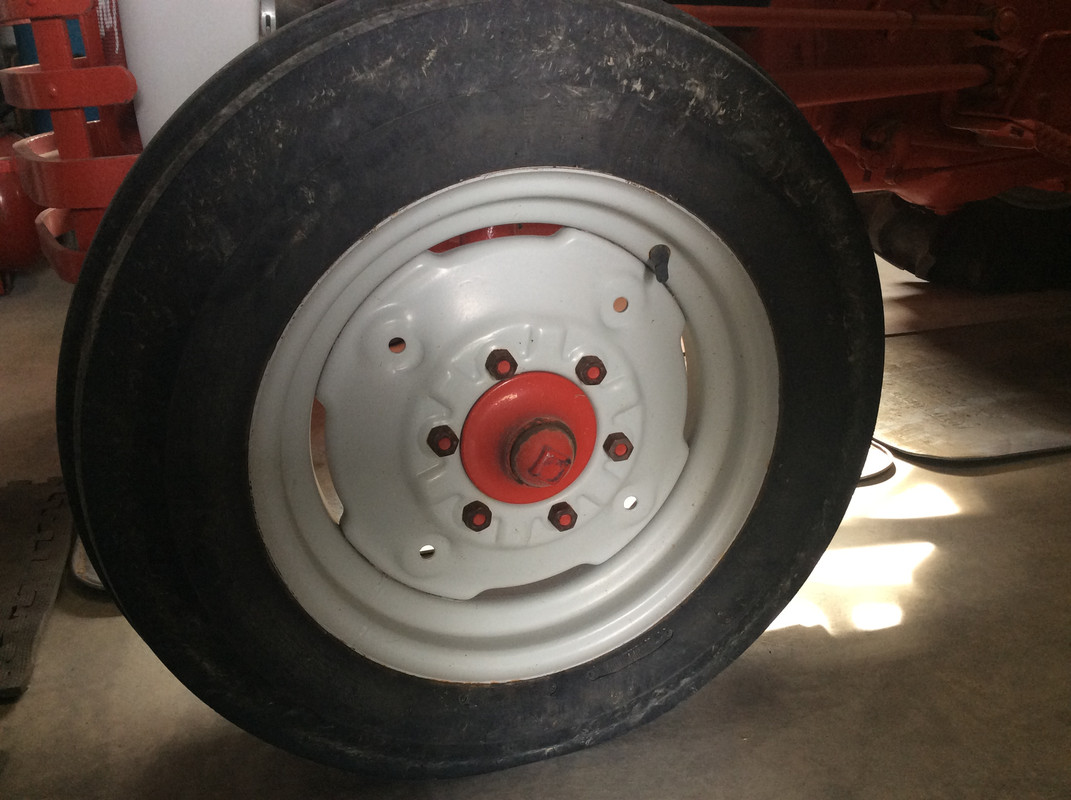 - Original V-shaped drawbar with J bolts for mounting. $60.00. See photos. Rare - used with PTO conversion kit.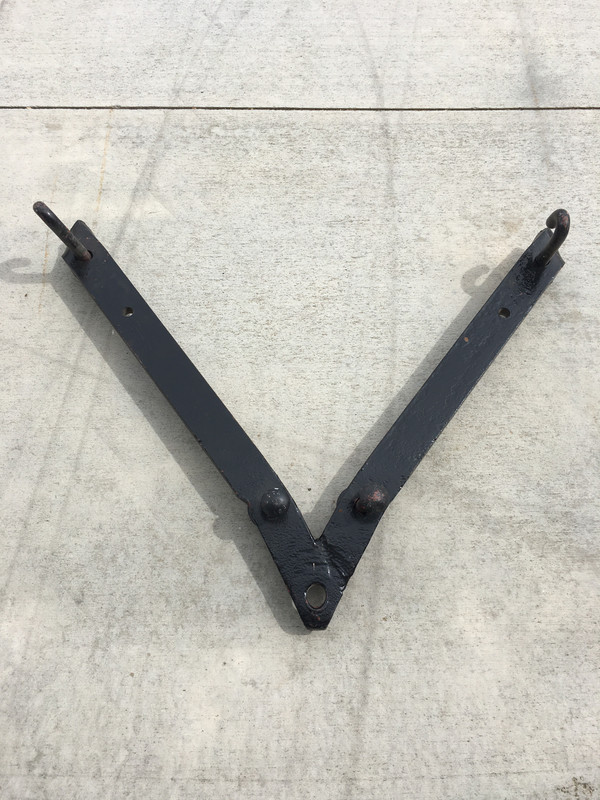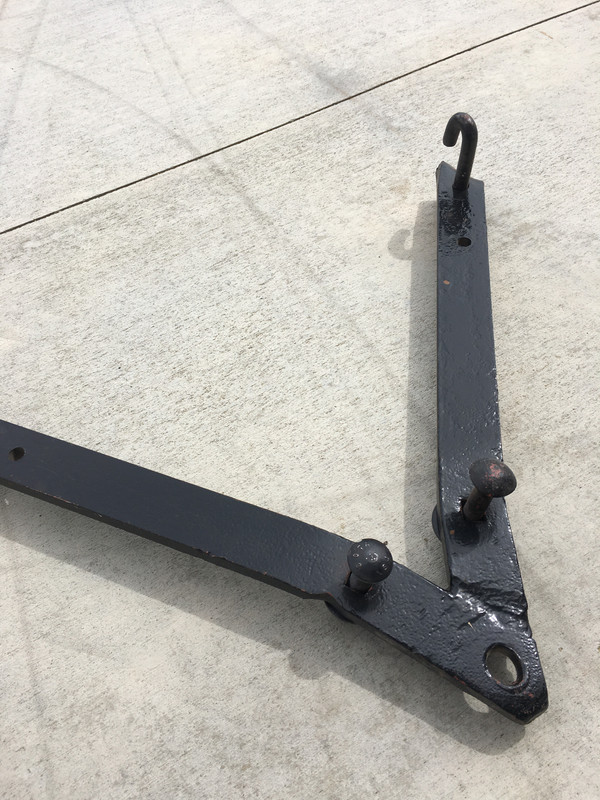 - PTO Extension assembly. Converts original PTO shaft from 1 1/4" to standard 1 3/8". $100.00. Restored with decal.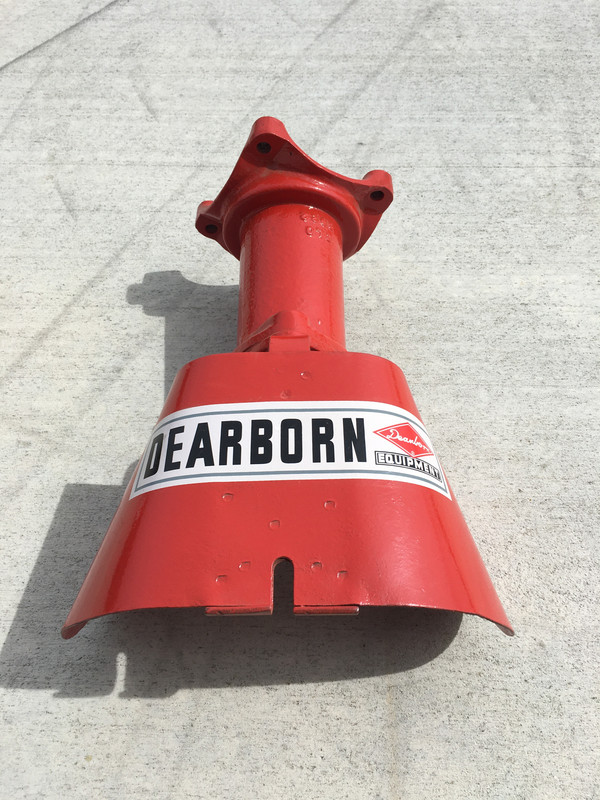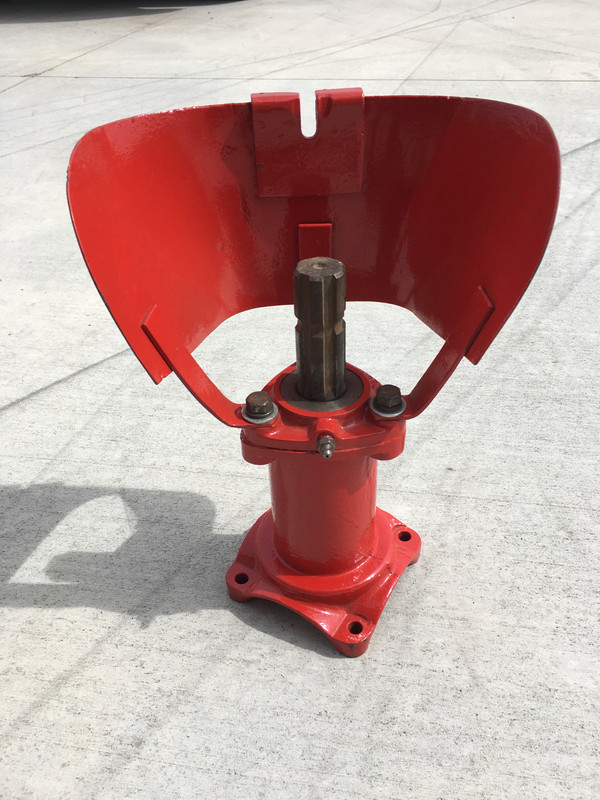 - Dearborn Model 23-6 Folding Canopy. Unrestored five-bow frame assembly and fender mounting brackets are included. The frame requires repair. $40.00. See photos. The canopy cover and tractor shown in photo are not for sale. Original canopy's are rare.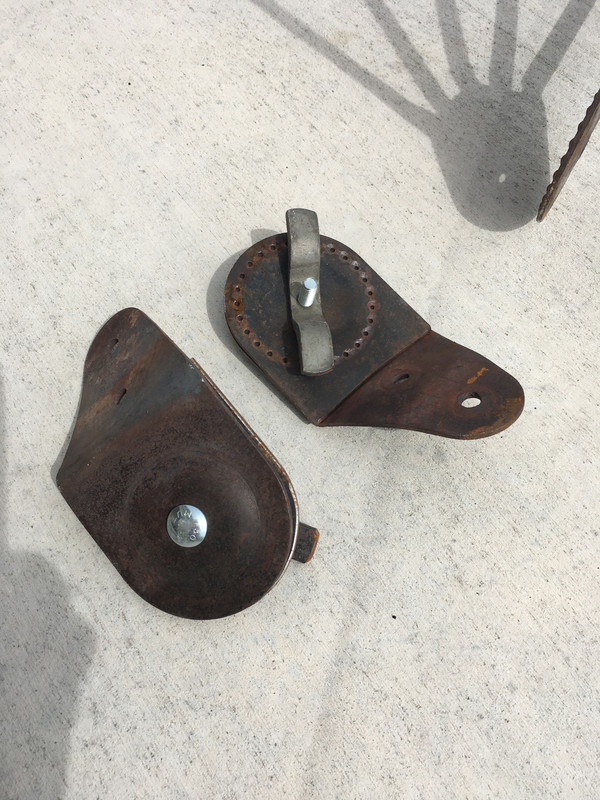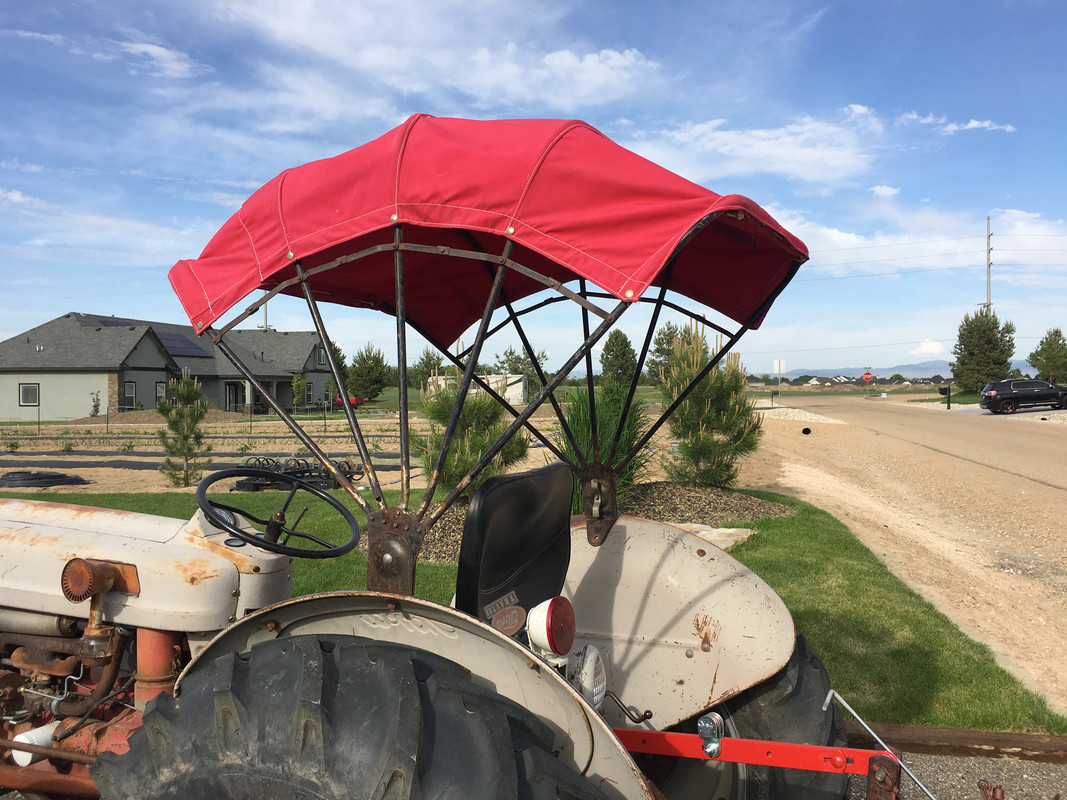 - Original Ford tractor Toplink. $50.00. Restored toplink, ends are undamaged. See photos.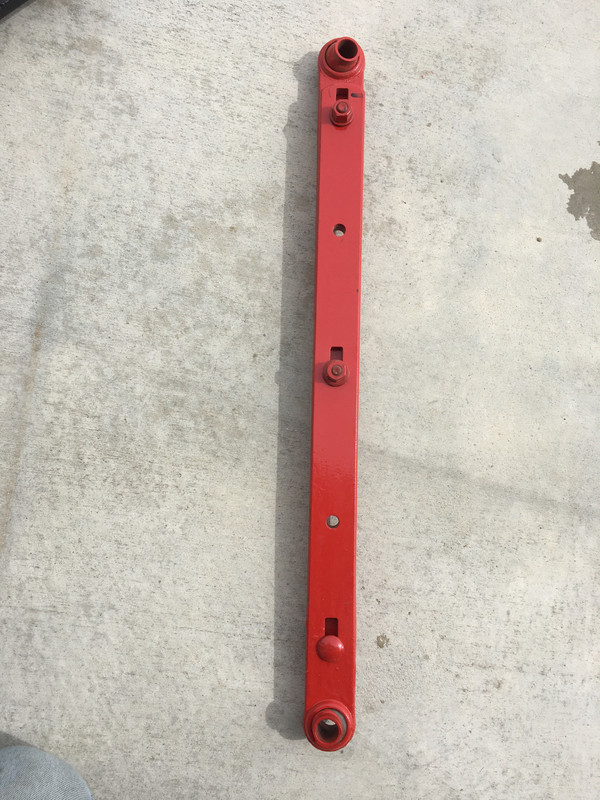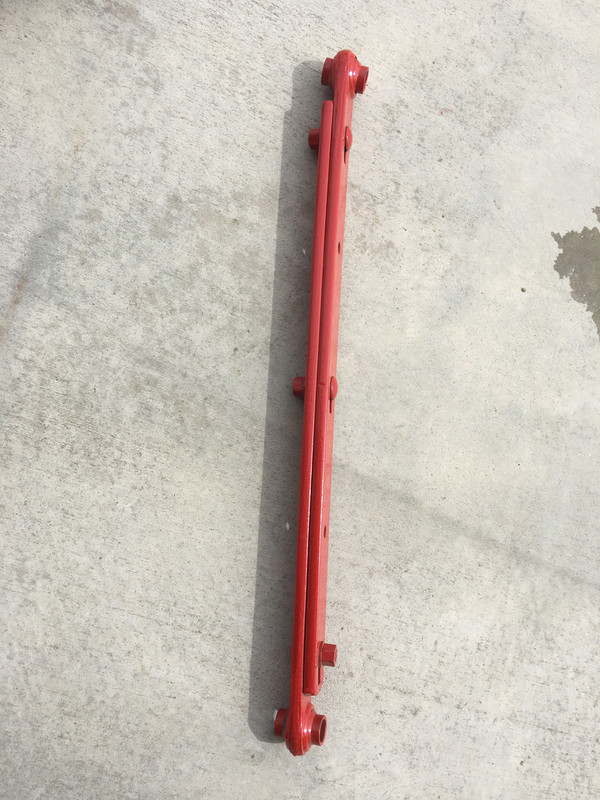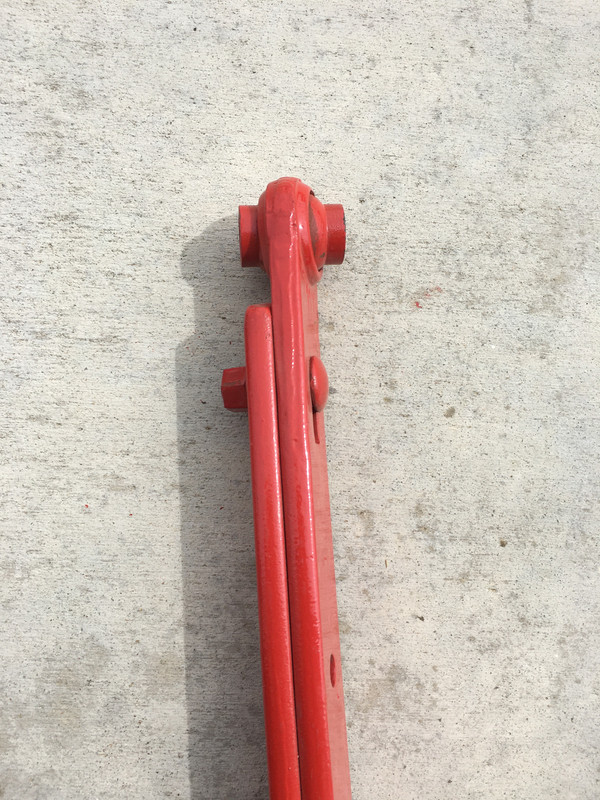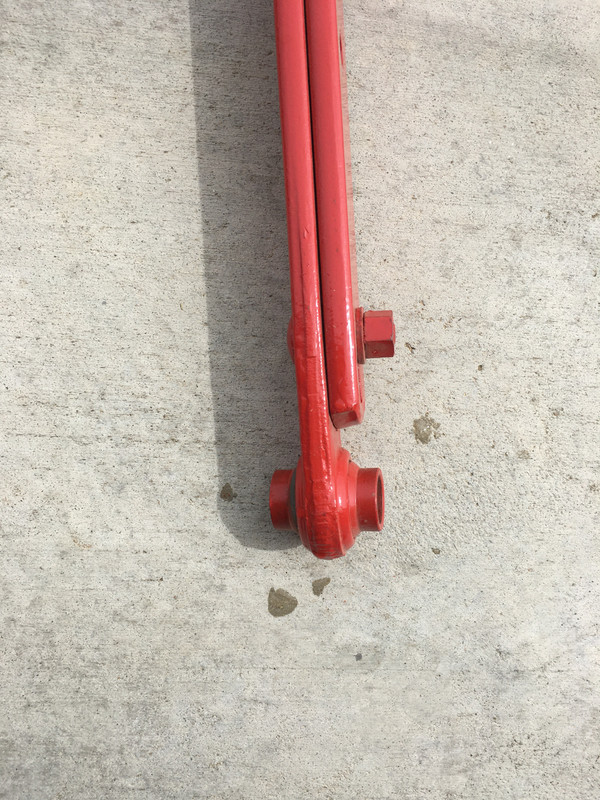 - Dearborn/Ford Plow Jointer Arms. $20.00. See photo.