PatrickB
Posted 05-11-2017 at 20:25:50 [URL] [DELETE] [Reply] [Email]
---
Swinging Drawbar Install
I don't need the swinging part for anything but I've been wanting to put one of these on for years. There isn't much to this, it's just a bolt up job. The clevis assembly went on easily. I made more work out of it for myself though, by using a riveted drawbar hanger off an 801. I knew when I bought it that it had to be shortened to fit the N. I cut a 1 3/8" crescent shaped piece out of the middle and stuck it back together. Also I reworked an old bar into a 1x2x18 w/shackle for pulling and have a 30" bar w/offset and hitch ball for the trailers.
Besides being a safe way to pull, it doesn't interfere with any of the implements I use. The bar is removable in seconds and can be easily replaced with one of a different configuration.
lonestarjeff
Posted 05-23-2017 at 00:16:33 [URL] [DELETE] [Reply] [Email]
---
Re: Swinging Drawbar Install
I like that setup for pulling, & the short bar. I did a somewhat similar deal based on the old Ferguson pick-up hitch a few years ago. Yours reminds me of the fun I had making it.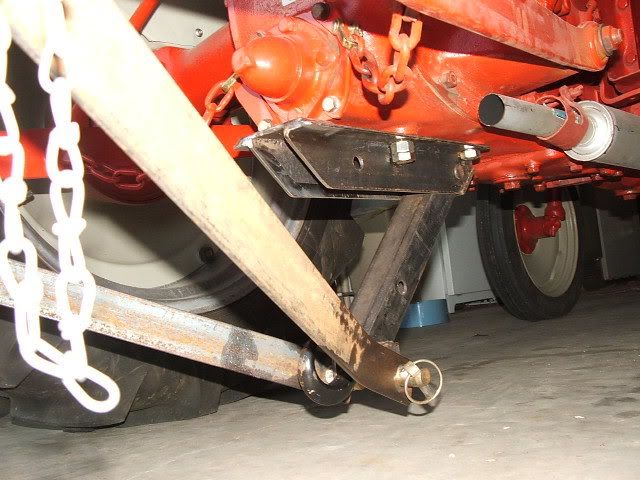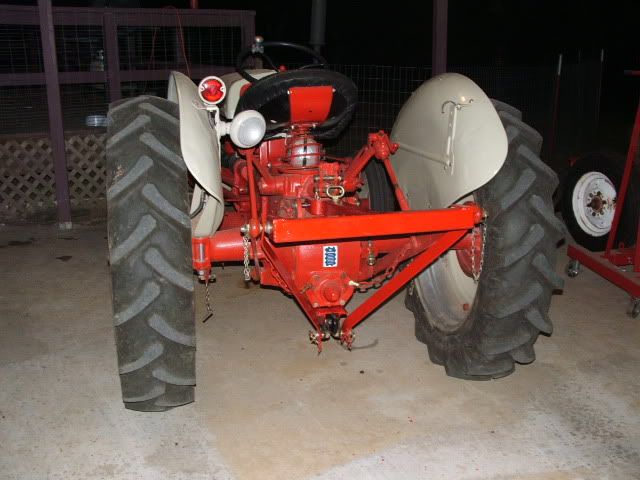 It locks in place if I want to leave the lift arms free for other things. That pic has the hook, but I have another bar with a ball on it. Your setup makes me wanna do a third bar with the shackle.
Nice job!
Jeff
Bruce(OR)
Posted 05-12-2017 at 10:25:48 [URL] [DELETE] [Reply] [No Email]
---
Re: Swinging Drawbar Install
Hitch pin should be on the bottom. When it falls off, the main pin stays in place.
Currently, the hitch pin falls off, the main pin drops out and the load is lost.
Safety.

R Geiger
Posted 05-12-2017 at 20:39:45 [URL] [DELETE] [Reply] [No Email]
---
Re: Swinging Drawbar Install
Nice looking hitch, one I have been thinking about for a few years.
Bruce, I install the pin in my riding mower trailer that way. I am too stove up to find the pin hole on the bottom. Actually I have been doing it that waay for over 20 years and have never lost a pin yet!!
Hope you are doing well.