Re: 9n Distributor
[ Follow Ups ] [ Post Followup ] [ N Board Forum ] [ FAQ ]
---
Posted by Tim Daley(MI) on July 29, 2018 at 06:22:50 [URL] [DELETE] :

In Reply to: Re: 9n Distributor posted by David on July 28, 2018 at 15:13:19:

Your generator isn't from a Model T, more likely a Model A or early V8 type. Anyway, the copper strip goes between the points & the insulator under the concave brass screw. If it came out, you have a problem because it is supposed to be permanently attached to the insulator. Make a new strip out of the strip on the old points. Get a small plastic license plate grommet to replace the old insulator.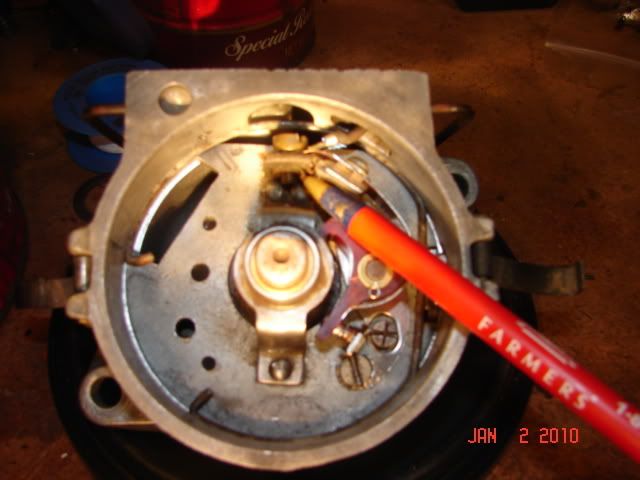 Tim Daley(MI)

---
Post a Followup:
---
[ Follow Ups ] [ Post Followup ] [ N Board Forum ] [ FAQ ]