Re: 9N main bearing studs
[ Follow Ups ] [ Post Followup ] [ N Board Forum ] [ FAQ ]
---
Posted by TheOldHokie on October 01, 2020 at 09:02:07 [URL] [DELETE] :

In Reply to: Re: 9N main bearing studs posted by JimN on September 30, 2020 at 09:29:09:

You piqued my interest enough to make me do some checking. I have an old cracked 9N block in the shop and I pulled a stud and cap to check the fits. The shoulder on the stud measures .499x and essentially functions as a .001 undersize dowel pin: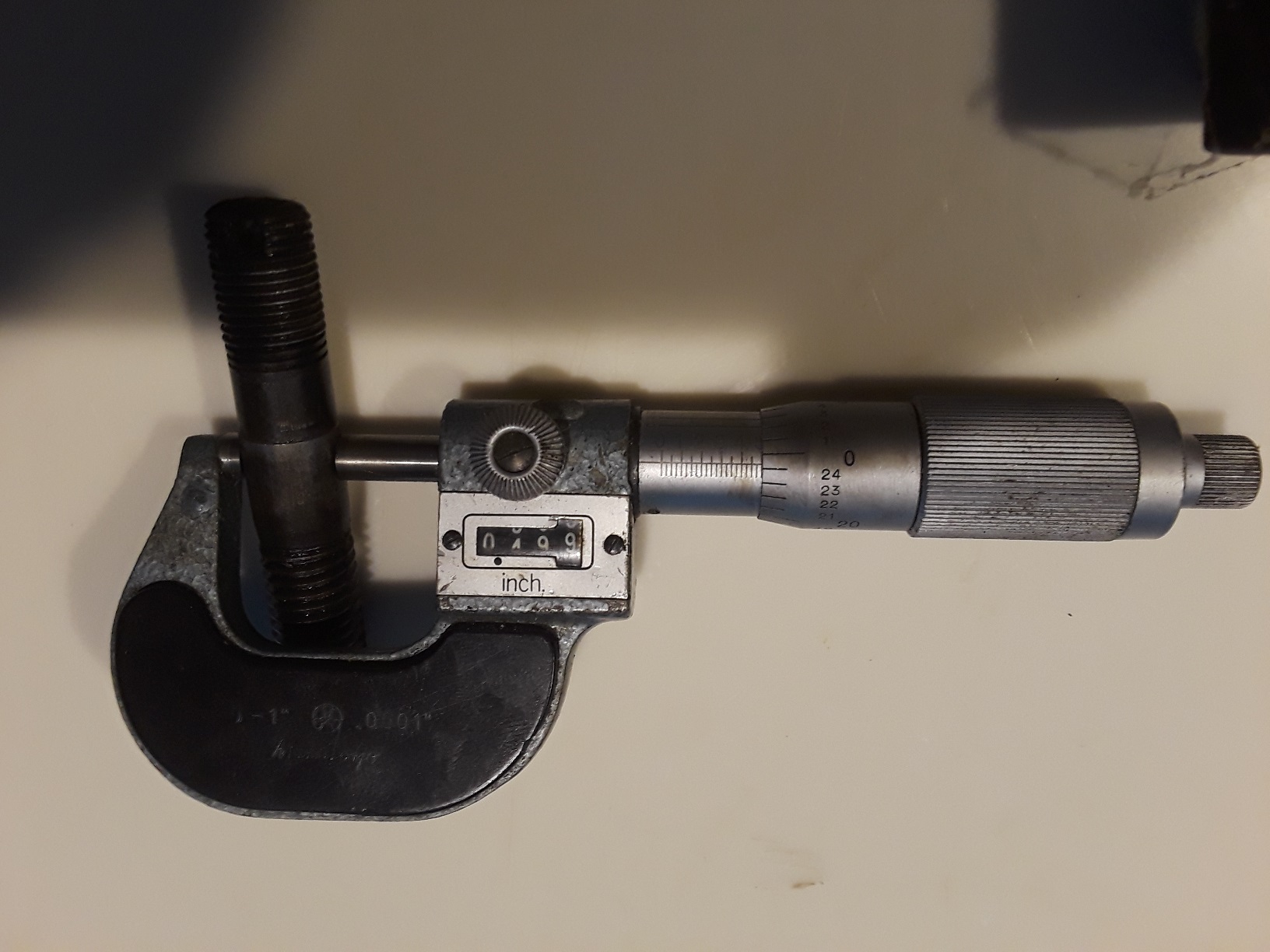 Now the interesting part. The holes in the caps are clearly tapered! At the parting line they measure .501/.502 and at the top about .512/.513. At first I thought this might be wear but all three caps I checked have essentially identical amounts of taper. When the stud is inserted in the holes it is a loose free fit and will wobble considerably longitudinally but has a scant .001/.002 radial clearance at the parting line. After thinking about this for a bit I concluded the Ford engineers were being clever and intentionally tapered the holes to facilitate assembly - the fit is loose at the top to allow for minor stud misalignment which is always a royal PITA. The fit closes up at the parting line to act as a register for the bore. Now that is a guess - educated perhaps but unconfirmed and I'm sticking to it unless someone can offer a better explanation for this geometry
But we still have something on the order of .002 radial play at the parting line which does not seem reasonable. Going back to the block when I put the cap on the studs it starts easily but as it gets most of teh way down I have to tap it with a hammer to get it to seat and once seated there is no detectible radial play - it is seemingly a slight interference fit. What's up with that?
Once again I am going to guess that Ford used the hole spacing in the caps and block to eliminate that radial play and create that slight interference. By spacing the studs a couple thousandths wider or narrower than the holes in the cap and carefully choosing the tolerances for the spacing they could achieve a gauranteed tolerance stackup of something on the order of .000 to .002 interference and still keep individual part tolerances in the very manageable low thousandths. We would need to purchase a copy of both prints to see if that guess is correct - anyone curious enough to pony up the $100??
Which brings me back your original question. I have 4 good short OEM studs that you can have for the cost of postage if you want them.
TOH
---
Post a Followup:
---
[ Follow Ups ] [ Post Followup ] [ N Board Forum ] [ FAQ ]