Jonas Hastings
Posted 07-11-2007 at 11:38:33 [URL] [DELETE] [Reply] [Email]
---
May 1942 ad for 2n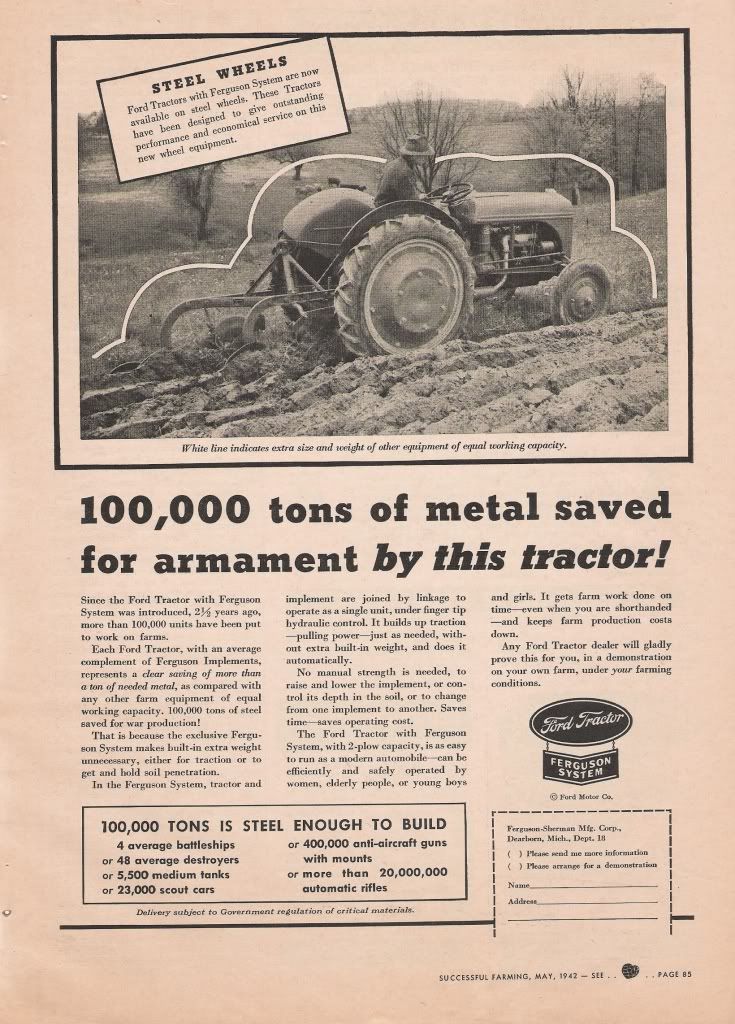 From succesful farming, May, 1942. I have a ton of manuals and brochures for 9ns, 2ns, and implements, many of which i havent seen here. I will post more when i get the chance.

Ed Gooding (VA)
Posted 07-12-2007 at 07:52:55 [URL] [DELETE] [Reply] [Email]
---
Re: May 1942 ad for 2n
Thank you, Jonas. We appreciate your contribution very much.
Here's a complimentary ad brochure to what you contributed:
Thanks again.............Ed
'52 8N475798