Posted 09-23-2010 at 21:37:51 [URL] [DELETE] [Reply] [Email]
---
Paint Codes For The Restorer
Here's a list of some paint codes that restorers have used and I thought I should document them here so we have a good reference for future use. Note this is not complete, only based on what has been tried and proven and what you use to paint your tractor with is going to be up to you. The first picture below is a scan of some info I had from the old web site N-Series.com. The second scan is the exact recipe for the red John Smith researched for his 8N projects. I had a batch made and you can see the price in 2001 was $137.65/gallon. I'll bet it is closer to the 200 dollar mark nowadays. The PPG Bright Red my buddy used on his 601 project is next. The TISCO IH RED follows with a recent picture of some Dearborn implements I painted. The greys and silvers follow. I have used Rustoleum Metallic Paint and Valspar Aluminum Paint on hat rims before but after time the color fades and rubs off easily. I recently found the CASE/IH Silver Argent to be a real good match. EASTWOOD Company makes automotive supplies and they have a SILVER-CAD paint that may work as well.
8N REDS:
N-Series.Com Page-


John Smith's GM DuPont Centari C8508 Flame Red Recipe-


PPG OMNI Bright Red-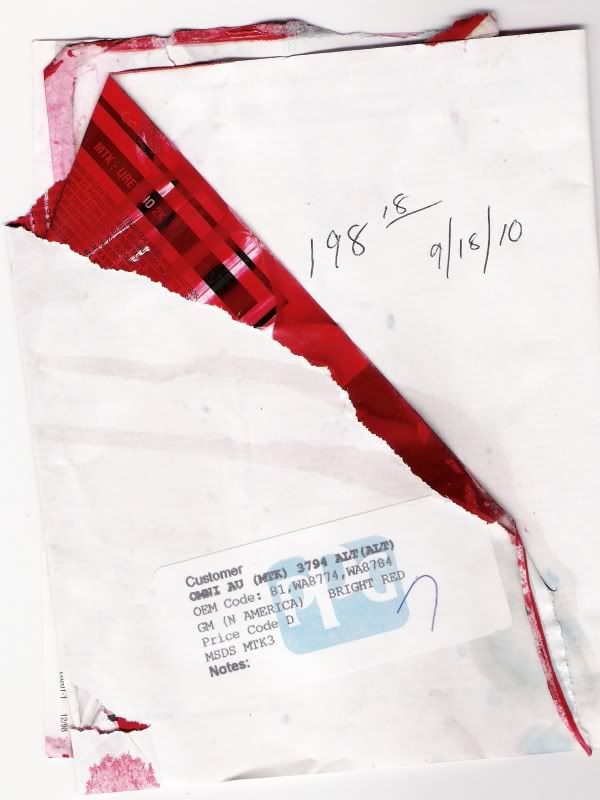 TISCO IH RED TP-110LF-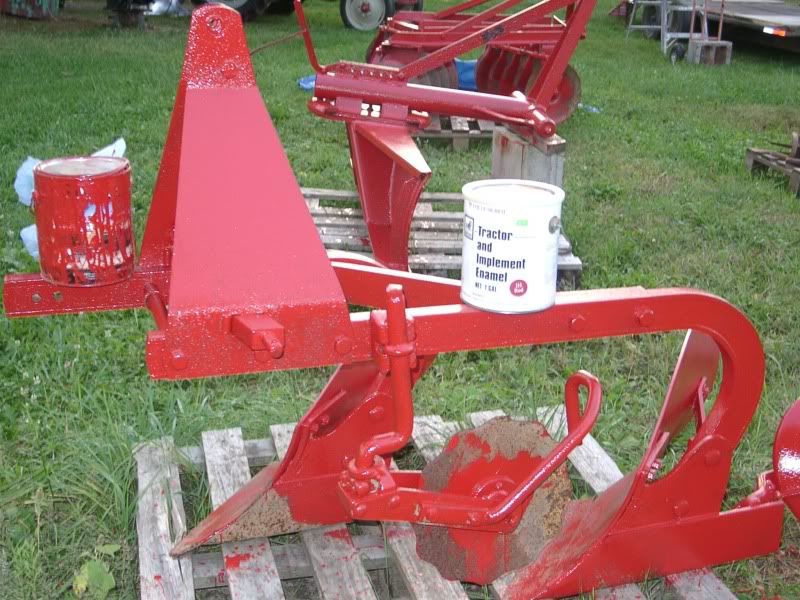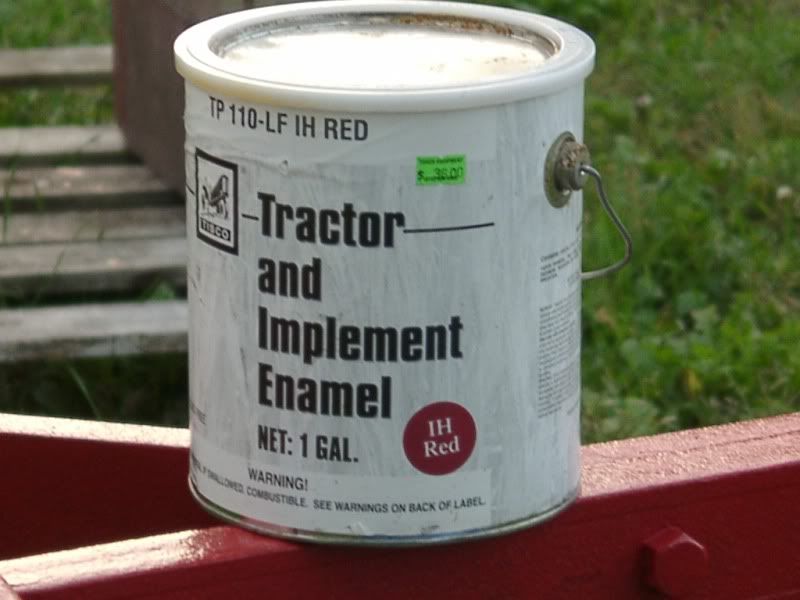 GRAY Paints:
9N GRAY:
a) TISCO Ford Dark Gray #TP230.
b) Martin-Senour #6019 Ford-Ferguson Gray -available at NAPA.
c) NAPA #991 21200 Gray.
d) Cote-All Tool Gray #AZ-0405 -made by Diamomd Vogel Paints, Orange City, Iowa.
e) NAPA #99L3732
8N GRAY:
a) PPG DELSTAR DAR 31657, (OLD DITZLER NUMBER) John Smith's preference.
b) TISCO TP240LF, FORD MEDIUM GRAY.
c) CNH/ NEW HOLLAND GRAY.
8N RED:
a) TISCO VERMILLION.
b) TISCO FORD RED, TP310LF.
c) TISCO NH RED, TP480LF.
d) TISCO IH RED, TP110LF.
e) PPG OMNI AU (MTK) 3794 ALT OEM CODE: 81,WA8774,WA784 GM BRIGHT RED.
f) DIAMOND VOGEL INDUSTRIAL RED, #141959.
g) CNH/ NEW HOLLAND RED.
h) RUSTOLEUM SUNRISE RED.
SILVER:
a) CASE/IH SILVER ARGENT. Used on rear hat rims.
b) RUSTOLEUM METALLIC SILVER.
BLACK:
For N-Series Pan Seats-
a) TISCO TP550LF, GLOSS BLACK.
b) AGCO GLOSS or Semi-Gloss Black Enamel.
Radiator: Use a semi-gloss black heat-resistant paint. Local radiator shops carry it.

Tim Daley(MI)
*9N653I* & *8NI55I3*