Tim Daley(MI)
Posted 08-23-2015 at 09:46:08 [URL] [DELETE] [Reply] [No Email]
---
Ford/Dearborn Plow Coverboards
The plow coverboard was designed to help roll over the slice of sod/soil to help bury the top growth which made for cleaner furrows. Though not introduced until later Dearborn and Ford model plows, they were practically standard on most all plows after the 60's. Here are some photos of the ones in my collection. Three have FORD decals on them and are painted Ford Vermillion Red. No part number shown on any of them. Next is a SHERMAN Coverboard-Jointer Dual Duty style. No part number on these either and I have no idea what they were used on. The caramel color suggests they may have been used on industrial plows. Then there is a lone NOS coverboard with a part number, 219290B, but none of my Ford parts books shows this number. I believe by the number it was used on later plows that were introduced in the 60's. None of my early MPC's show coverboards offered as optional equipment. There were moldboard extensions offered for the early Ferguson-Sherman and Dearborn plows, but no coverboards are shown nor listed. If you can expand on coverboards, your comments are welcome.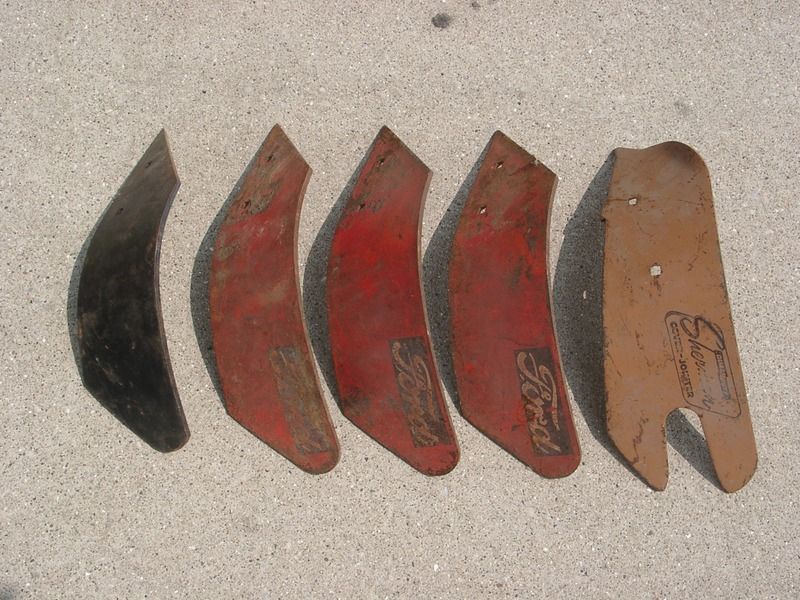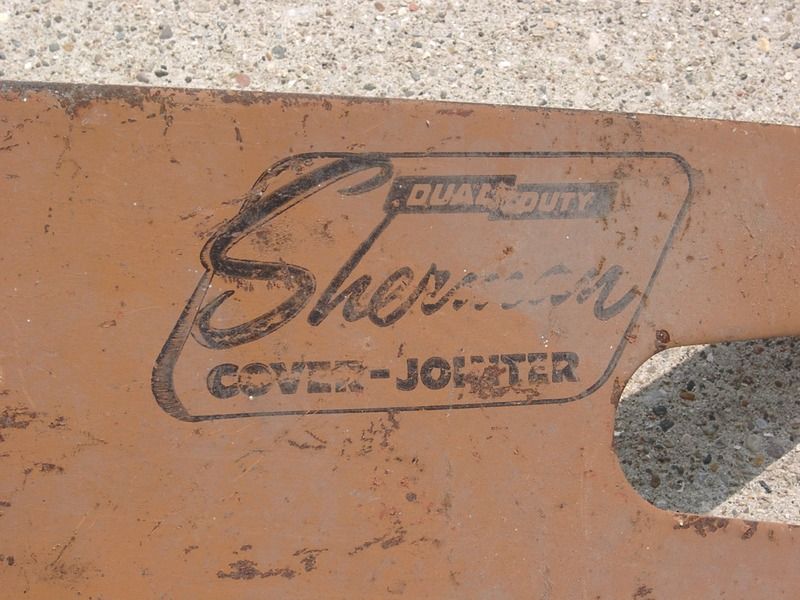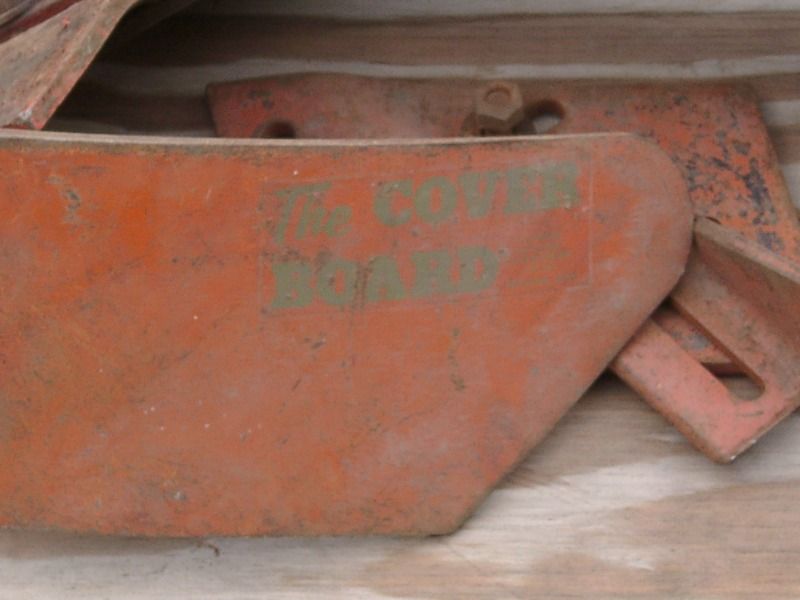 Tim *PloughNman* Daley(MI)
*9N653I* & *8NI55I3*
John in Mich
Posted 08-23-2015 at 17:25:14 [URL] [DELETE] [Reply] [No Email]
---
Re: Ford/Dearborn Plow Coverboards
Tim,
I believe (won't swear to it) that the Dearborn Economy plow that we used in the mid to late 50's had (still has) the cover boards. For tall stubble we used some #9 wire about 10 feet long attached to the coulter mounting shaft. It drug in each furrow just in front of the moldboards. Problem was you could not back up unless you first pulled them out of the furrow and wrapped them out of the way. Also wrapped them to transportdown the road.
Tim Daley(MI)
Posted 08-23-2015 at 18:29:56 [URL] [DELETE] [Reply] [No Email]
---
Re: Ford/Dearborn Plow Coverboards
Yes, John, I could swear I've seen Economy Plows with coverboards. I have a 3-bottom 14" plow but no tag so I don't know if it is a Dearborn Economy Plow or a Ford. It has coverboards and coulters and jointers -complete unit. I'd like to sell it but know no one is going to pay what I want.
Tim