dave#1
Posted 08-08-2016 at 11:38:30 [URL] [DELETE] [Reply] [No Email]
---
New tool !!!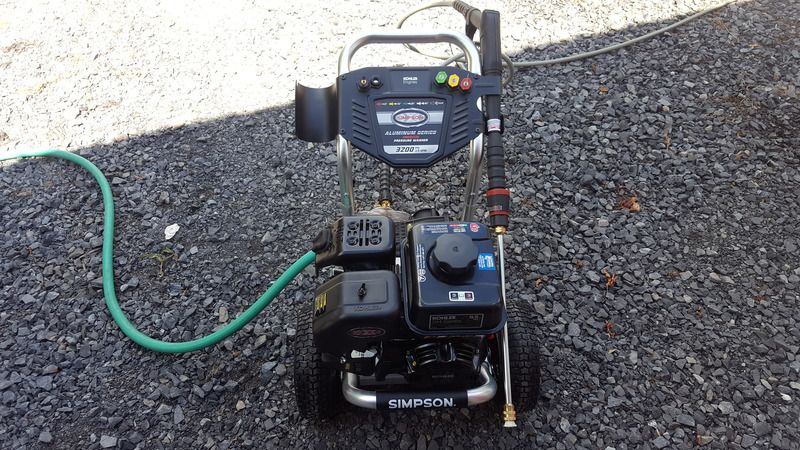 Come on guys, Lets give this Tools forum a kick start, Here's one
This is my new Simpson 3100psi pressure washer, This has a KOHLER engine with the better pump and has a real nice feature ,it has a Adjustable wand that allows you to change spray pattern without changing the nozzle tip.
used it for about 10 hours now, Very happy .