Posted 09-16-2016 at 18:02:55 [URL] [DELETE] [Reply] [Email]
---
Thread chaser (revist previous post)
Been meaning to post this since the last thread chaser post. A mechanic friend of mine showed me how to make a thread chaser.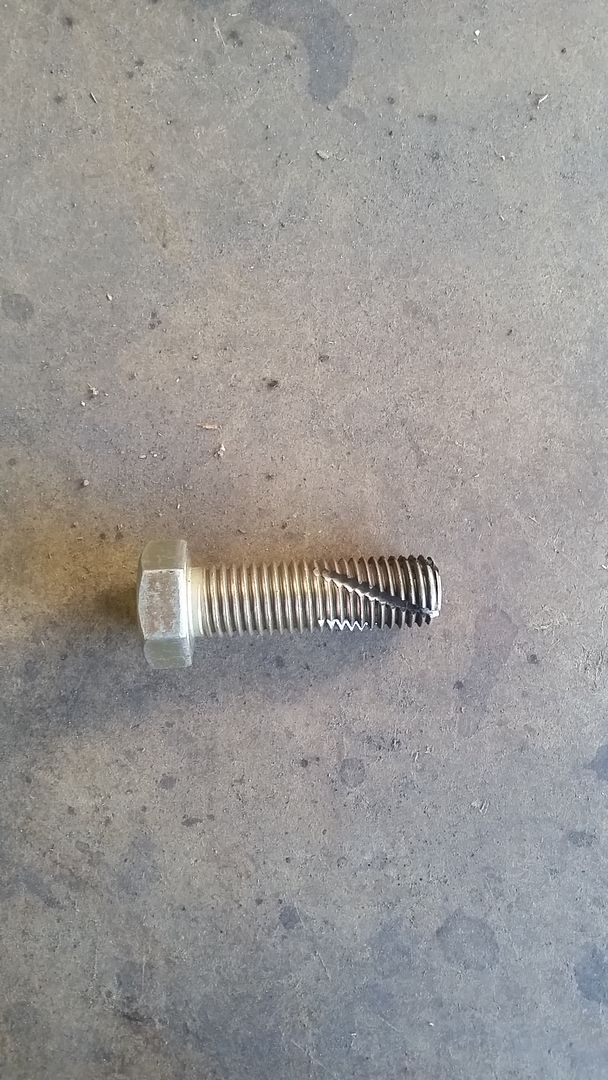 This is a 3/4" grade 8 bolt. I needed a thread chaser for the top spring on a 501 Ford mower to clean the threads. Didn't want to buy a thread chaser for one time use and they didn't have one I could borrow.
He used a Die Grinder with a cut-off wheel to cut the 4 notches.