Re: DEARBORN & FORD GREASE GUNS
[ Manuals Forum ] [ FAQ ]
---
Posted by Tim Daley(MI) on October 27, 2007 at 13:05:16 [URL] [DELETE] :
In Reply to: DEARBORN & FORD GREASE GUNS posted by Tim Daley(MI) on October 06, 2007 at 22:07:00:
Here's a supplement to the Ford grease gun. This is just my collection and by no means is the complete history of the Ford Tractor Grease Gun. I have an original Ford Tractor sealed in bag EAPN-17125-A circa 1967; an identical one only I painted it black and added Dearborn decal; Original Dearborn Equipment Grease Gun-probably about 1950; later Ford Tractor grease gun-probably 1959; and the current issue from CNH -made by Alemite, purchased in 2002. First up are pictures of my original Dearborn Grease Gun and some original Dearborn Accessory Ads from catalogs/brochures and pictures of other original Dearborn Grease Guns I saved over the years. The '67 Version in sealed bag is originally painted the Ford blue that was prevalent in the sixties. I was fortunate to have purchased another at the time and painted it black and added a Dearborn Decal which I use for display when I go to shows. I usually never display the original. As far as the fender mounting bracket goes, in my opinion, it seems more practical to mount it on the RIGHT rear fender where it is out of the way and right near the leveling crank and easy access to grease implements. There is a slight glitch in that if you have a rear light fender bracket also, it uses the same two bolt holes so longer bolts are needed. Finally, there is a page from a 1945 Ford Tractor Brochure with a grease gun pictured as an "extra" included with the tractor. HHHMMM...where are all those guns now??? Were they marked FORD or Alemite or what??? Did Alemite make all of the grease guns??? Inquiring minds need to know!!!
My Original Dearborn Grease Gun-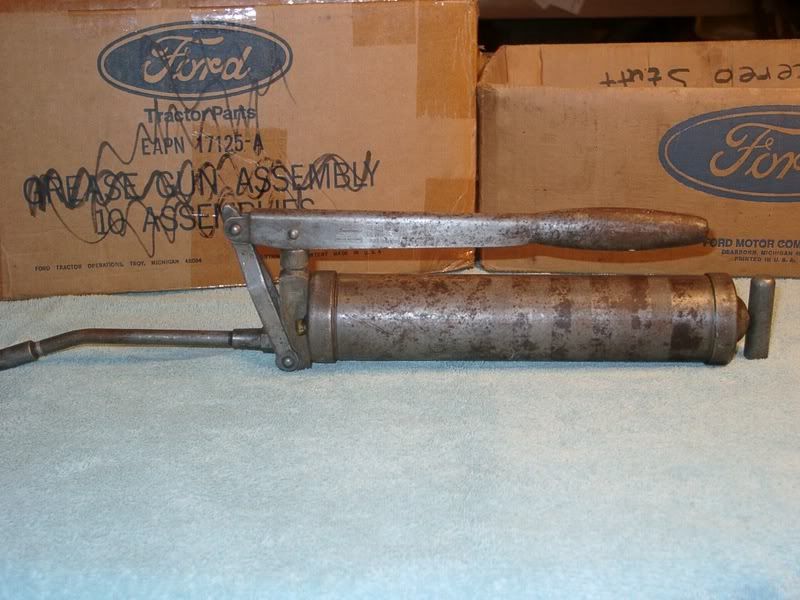 Close-up of Logo on Handle

My 1948 8N with Original Dearborn Grease Gun and Bracket mounted on Left Fender-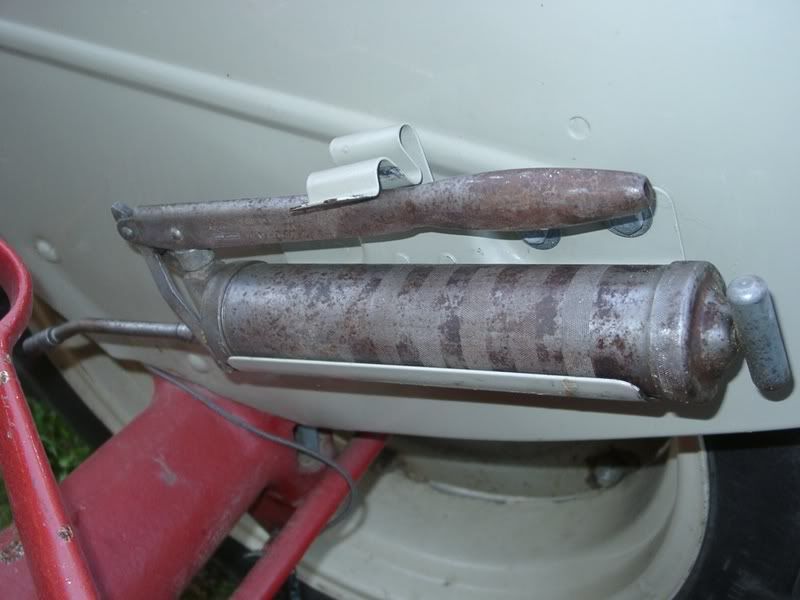 Dearborn Accessory Catalog-

Another Dearborn catalog Ad-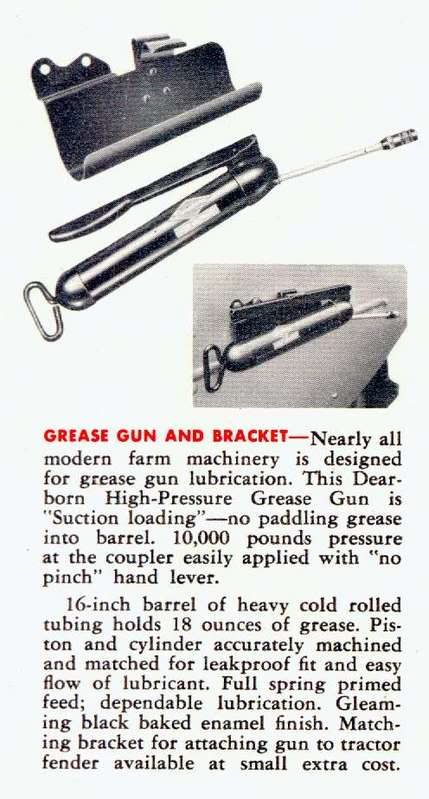 An Original Dearborn Grease Gun And Original Box Left Hand View-

Same -Right Hand View-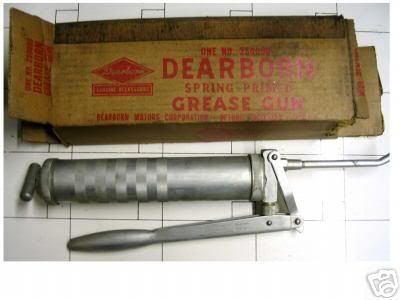 Another Original Dearborn Grease Gun-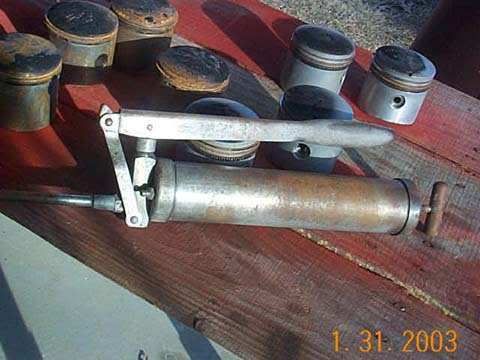 My Collection-

Original EAPN-17125-A from 1967 FTO & original case Box-

Close-Up of 1967 FORD logo on handle-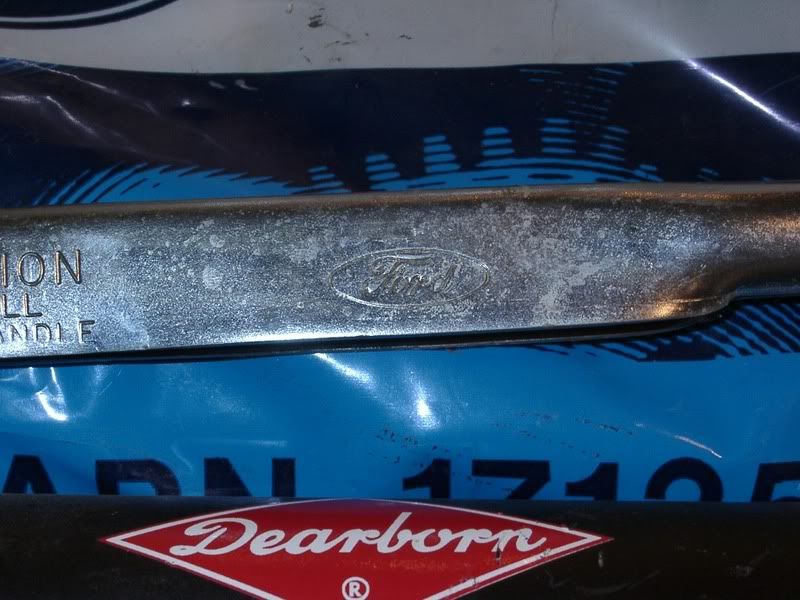 Original 1967 FTO EAPN-17125-A Grease Gun/painted black w/Dearborn decal-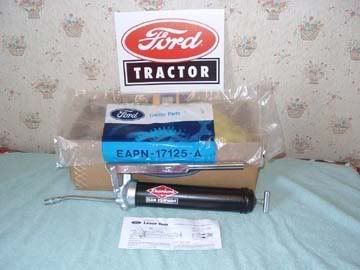 Later Ford Tractor FoMoCo close-up of handle logo-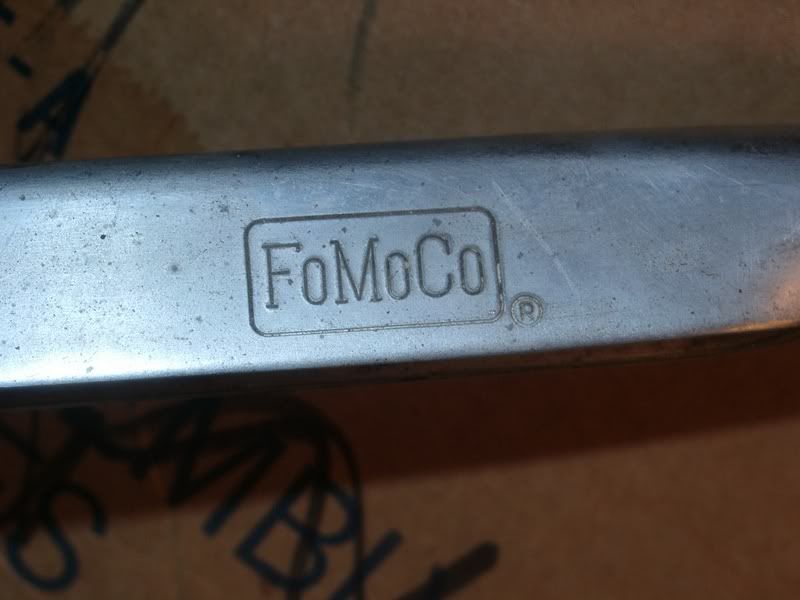 Current Issue from CNH -made by ALEMITE-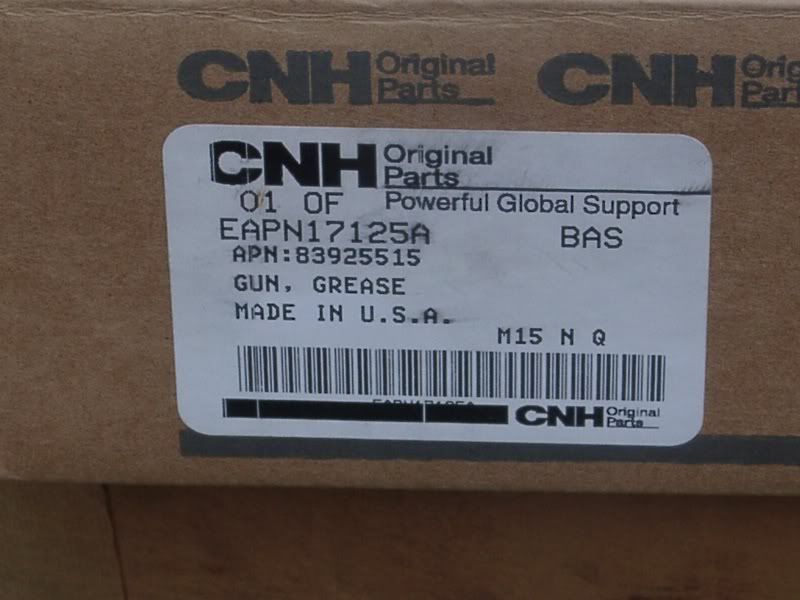 A Page From a 1945 Ford Tractor Brochure-
Tim Daley(MI)
---