FORD-FERGUSON TRACTOR & IMPLEMENT PAMPHLETS
[ Manuals Forum ] [ FAQ ]
---
Posted by Tim Daley(MI) on June 28, 2008 at 14:37:36 [URL] [DELETE] :

I found a box of stuff I bought at auction and found these virtually untouched pamphlets for the Ford-Ferguson tractor and implements.

Plows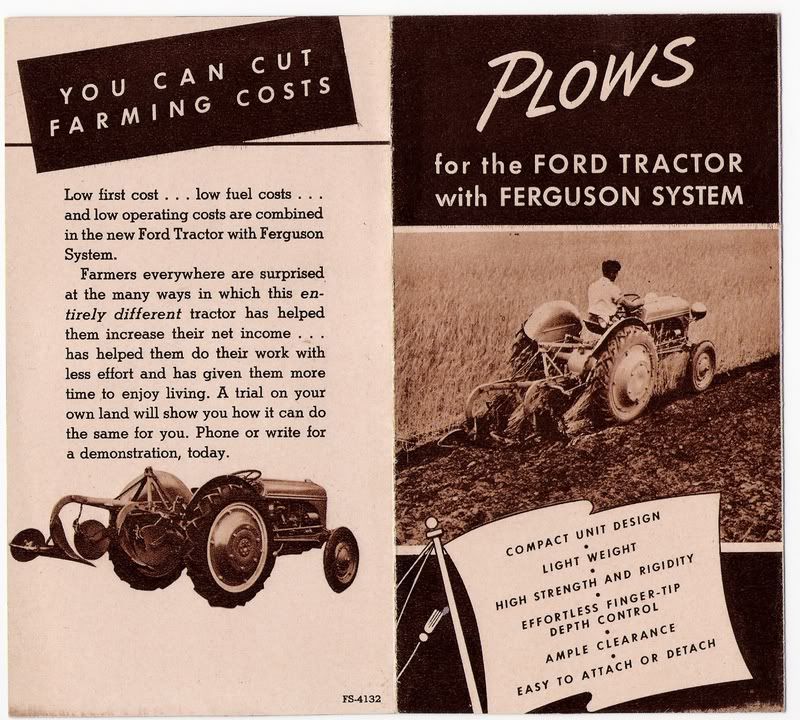 Here's a pamphlet from the Ferguson-Sherman Corporation, form FS4131, from 1941 on the "new" Ford-Ferguson tractor. These were little 2-1/2 x 5 pamphlets found on your dealers countertop for the customer to take home and read all about the virtues of owning a new Ford. Note the crease down the middle where they were folded up and the front is on the right side in the picture.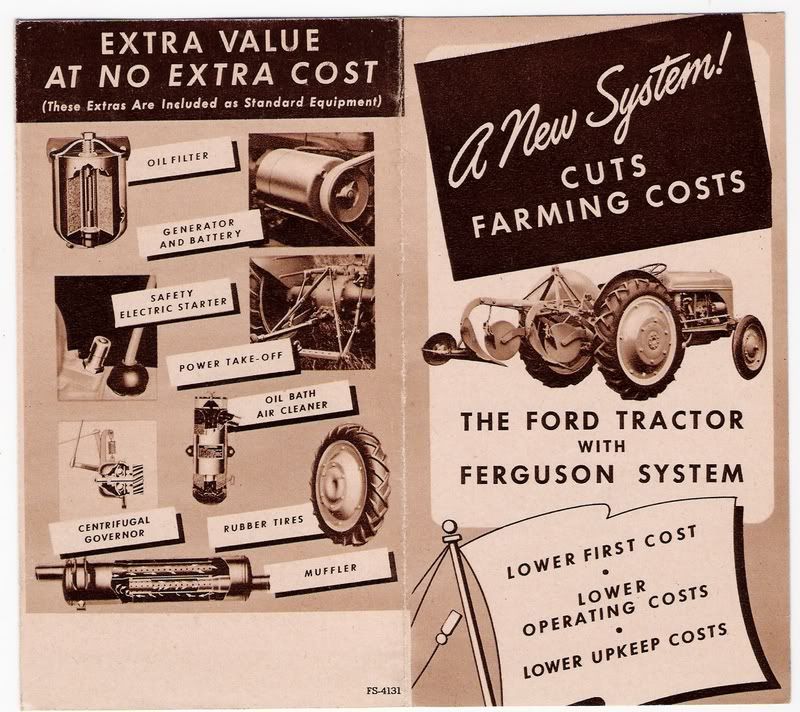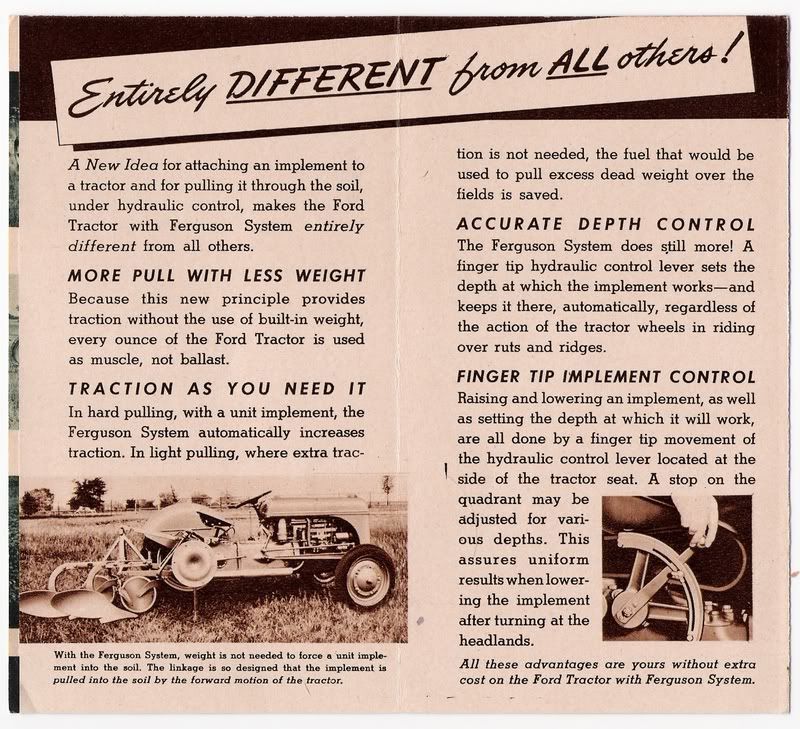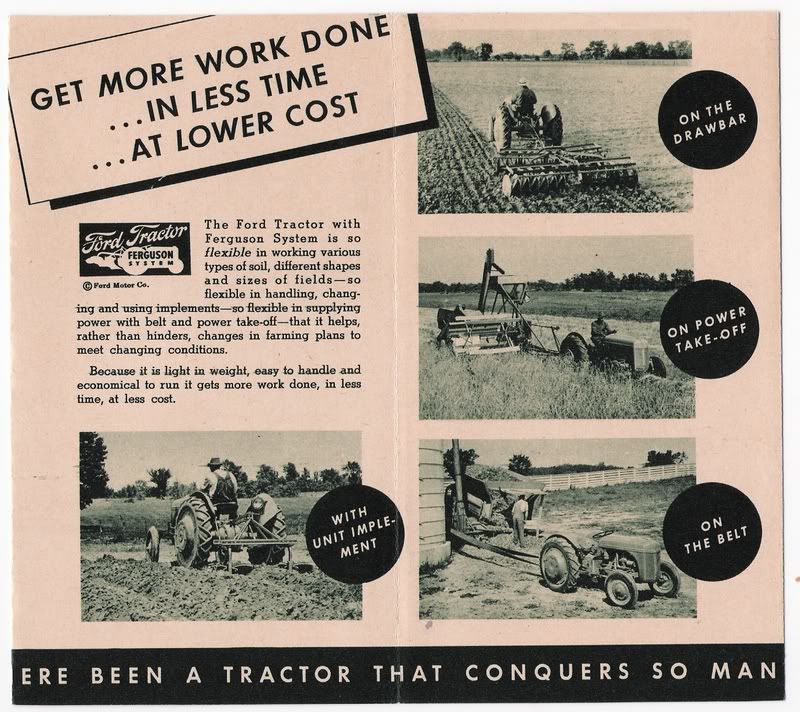 Tim Daley(MI)
---