Plowing Instructions For The DEARBORN MOLDBOARD PLOW
[ Manuals Forum ] [ FAQ ]
---
Posted by Tim Daley(MI) on July 04, 2011 at 08:35:30 [URL] [DELETE] :

In Reply to: Plowing Instructions For The DEARBORN Plows posted by Tim Daley(MI) on July 04, 2011 at 07:48:08:

The Dearborn Moldboard [Prior Model] Plow, produced from 1947-1950: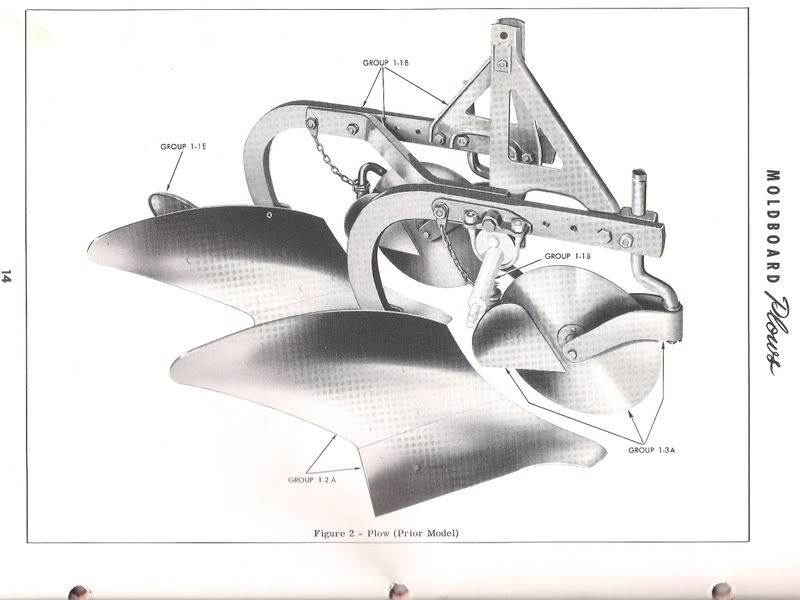 See the Master Parts Catalog elsewhere in our library for details on parts. Bear in mind that none of these parts are no longer produced so locating shares, moldboards, and other wear parts is extremely difficult. A good blacksmith can probably reproduce these if you have an original he can go by. Check your local Amish community or attend an old time farm show and you will likely find a good blacksmith. Their prices may be in the range of just buying another used plow though.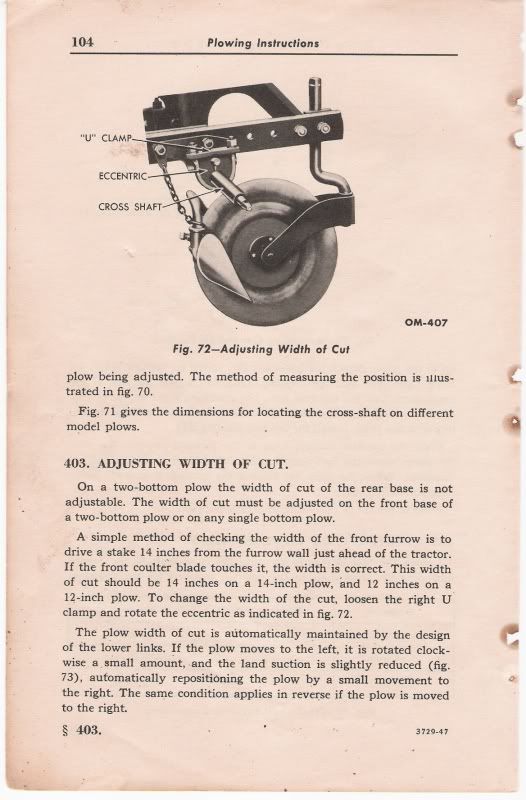 Enjoy, and BE SAFE!
---
Subject: :

Posting not permitted in the forum archives.<1309786530">
---
[ Manuals Forum ] [ FAQ ]