Dearborn Plows -Wear Part Numbers
[ Follow Ups ] [ Post Followup ] [ Manuals Forum ] [ FAQ ]
---
Posted by Tim Daley(MI) on May 15, 2014 at 06:37:39 [URL] [DELETE] :

I thought we already had these pages posted but did an archive search and found my post from 2012 with the Dearborn parts book pages with the crucial part numbers for the wear parts. Here are the actual page scans from my photobucket account...I think we should add these to our MANUALS forum under PLOWS.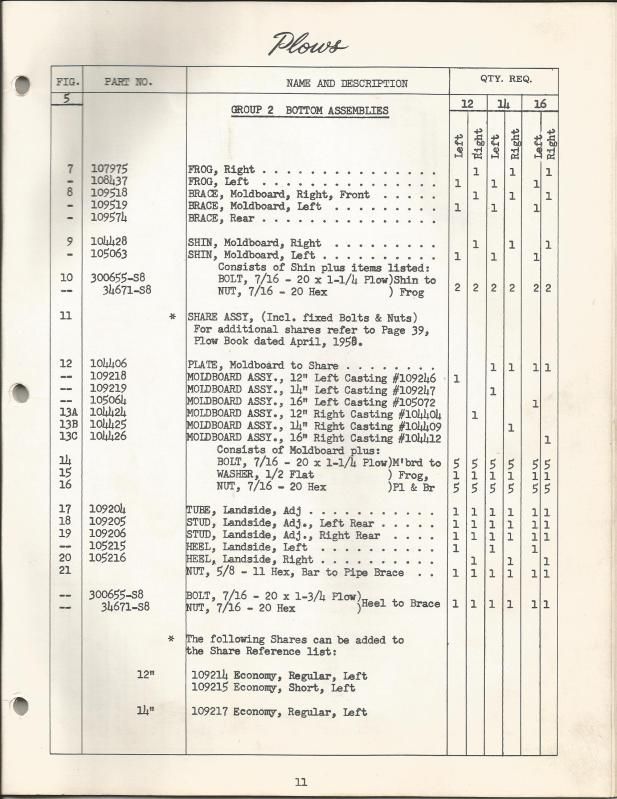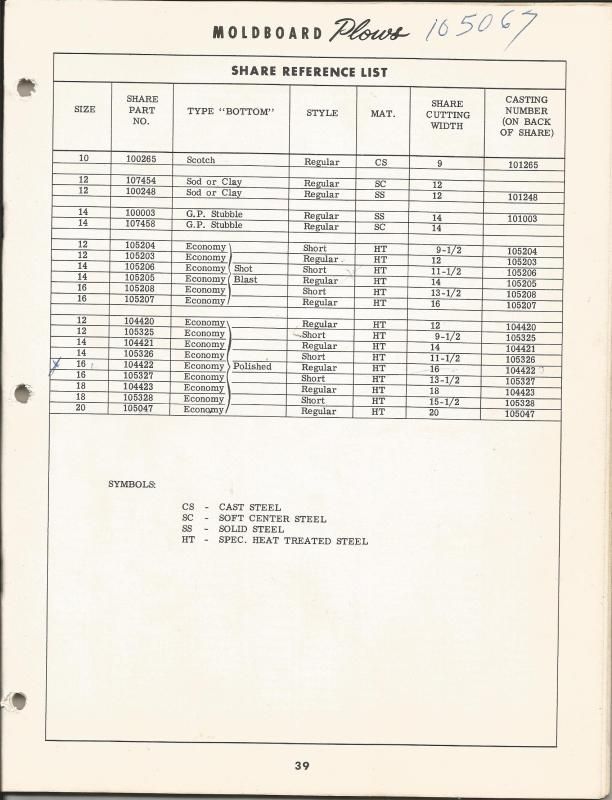 When trying to find parts, one can get the part number from the charts and be able to get exactly what they need. Original Dearborn and Ford plow parts had the part number stamped onto the back of the part itself. I.E.; a 14" Economy Plow Moldboard is p/n 104409. There would also be a Dearborn diamond logo or later, the FORD script logo.
-Tim Daley(MI)
---
Post a Followup:
---
[ Follow Ups ] [ Post Followup ] [ Manuals Forum ] [ FAQ ]