Ultradog MN
Posted 09-30-2017 at 06:23:38 [URL] [DELETE] [Reply] [No Email]
---
Re: Ford 4000, 3cyl. W/loader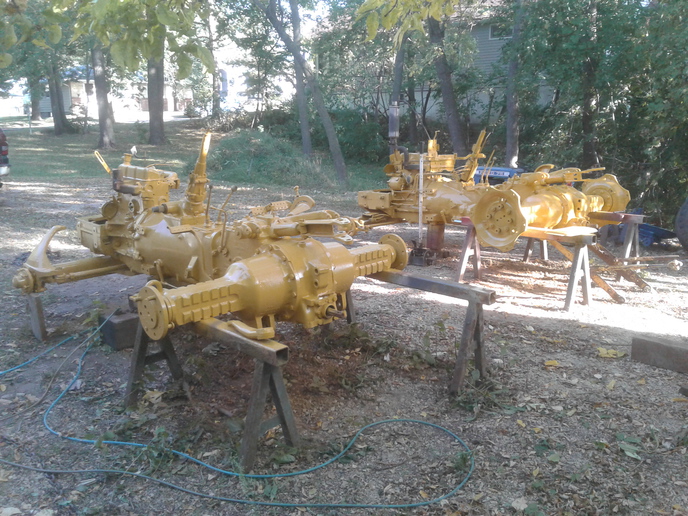 The question of "What's the best utility tractor ever built?" comes up fairly often over on YT Tractor Talk forum.
The 3 cylinder Ford 4000 consistantly comes up at the top of the heap. That and the MF 65.
They are great machines so if you can get one (and have a need for a tractor that size) by all means get it.
Backfiring sounds like it's a gasser? If so then first check your points.
Points are a pia on those. Tight place to get into. Pull all 4 plug wires completely out of the tractor. Then take the dist cap off. Then check/clean your points. Set point gap to .024-.026
To replace wires #1 is marked on cap.
Firing order is 1 2 3. Dist turns CCW.
I have had several 4000s - bought, sold, parted out, etc.
Am working on one now. Chassis on this one is ag chassis but I'm putting an industrial front end under it to make it shorter,lower.
I painted the chassis on two of them a couple of weekends ago. Mine in foreground, my pal Kenny's 545 in the background.